I remember last year…It was a hot summer day and  a friend drove with me along the highway. We played this song and both sang along.
It´s from the musical "Follies".
Since then, the tunes never really left my head and I finally decided, to make a play about it.
Curtains up!
"The sun comes up- I think about you"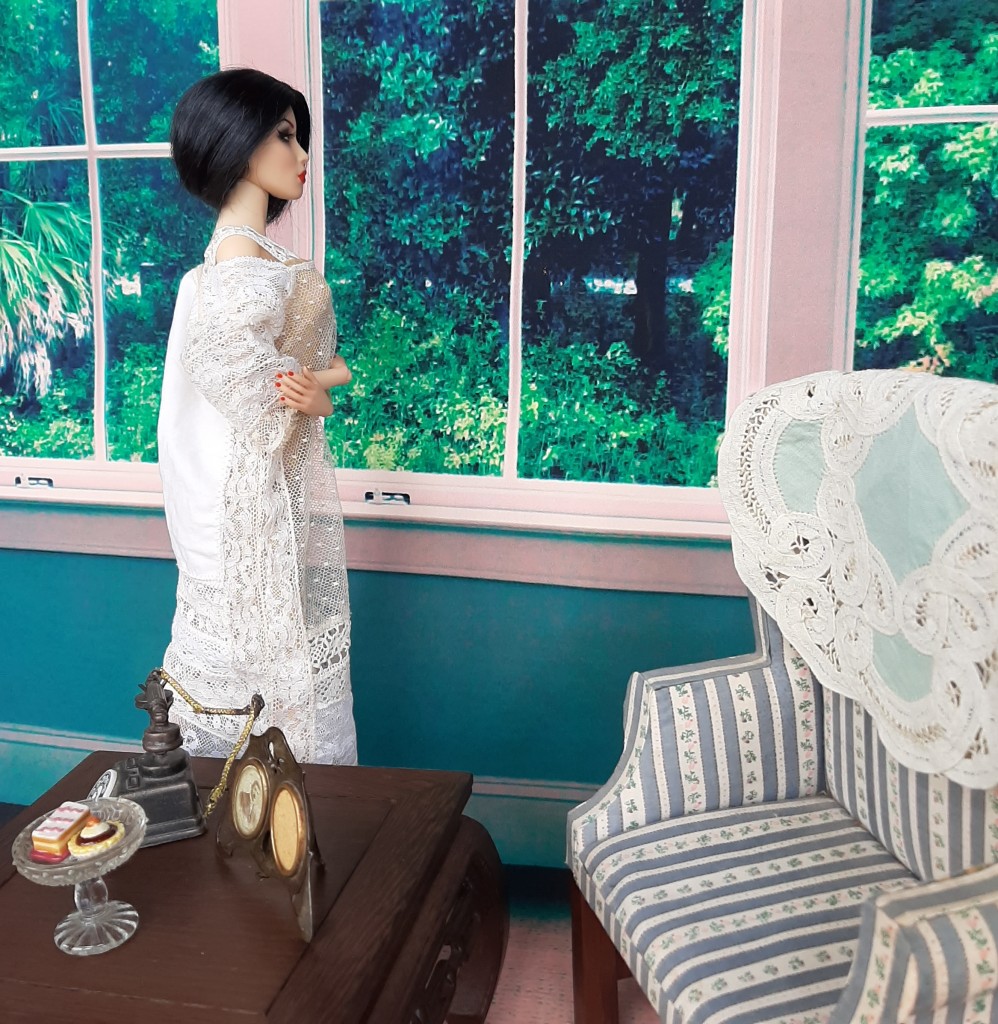 "The coffee cup- I think about you"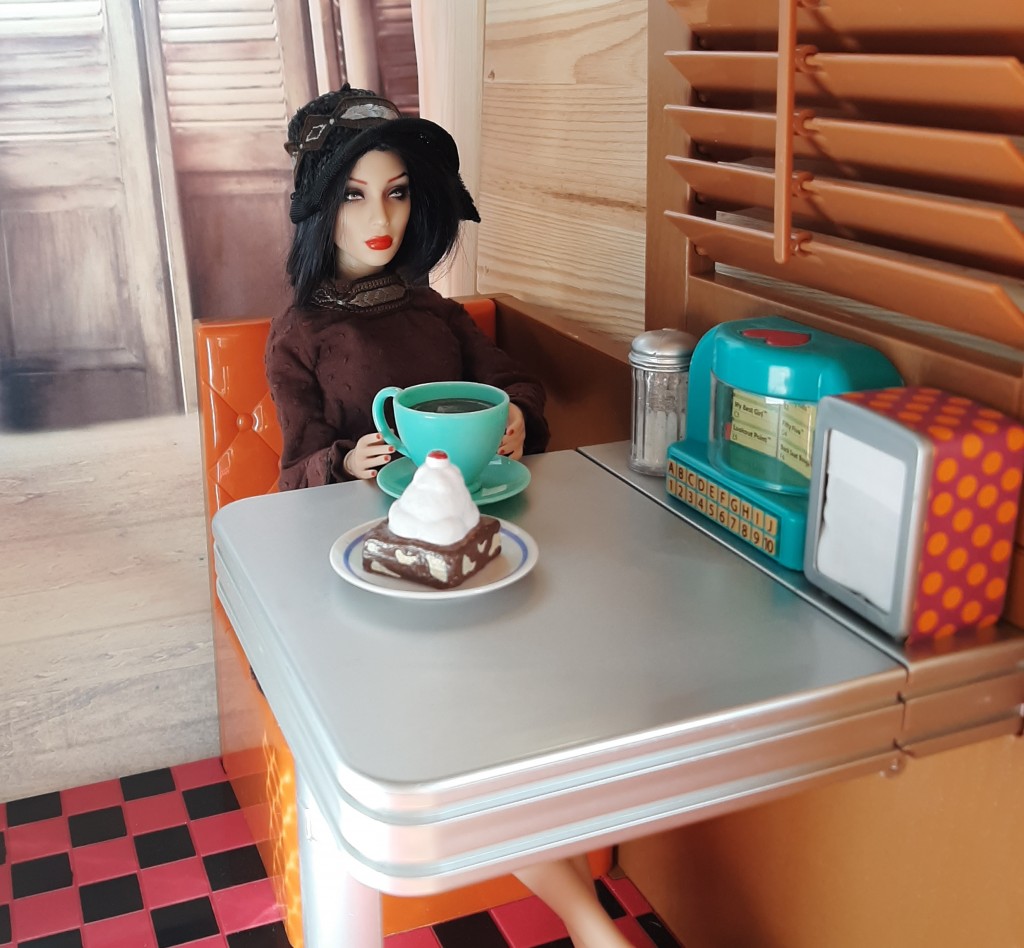 "I want you so, it´s like I´m losing my mind!"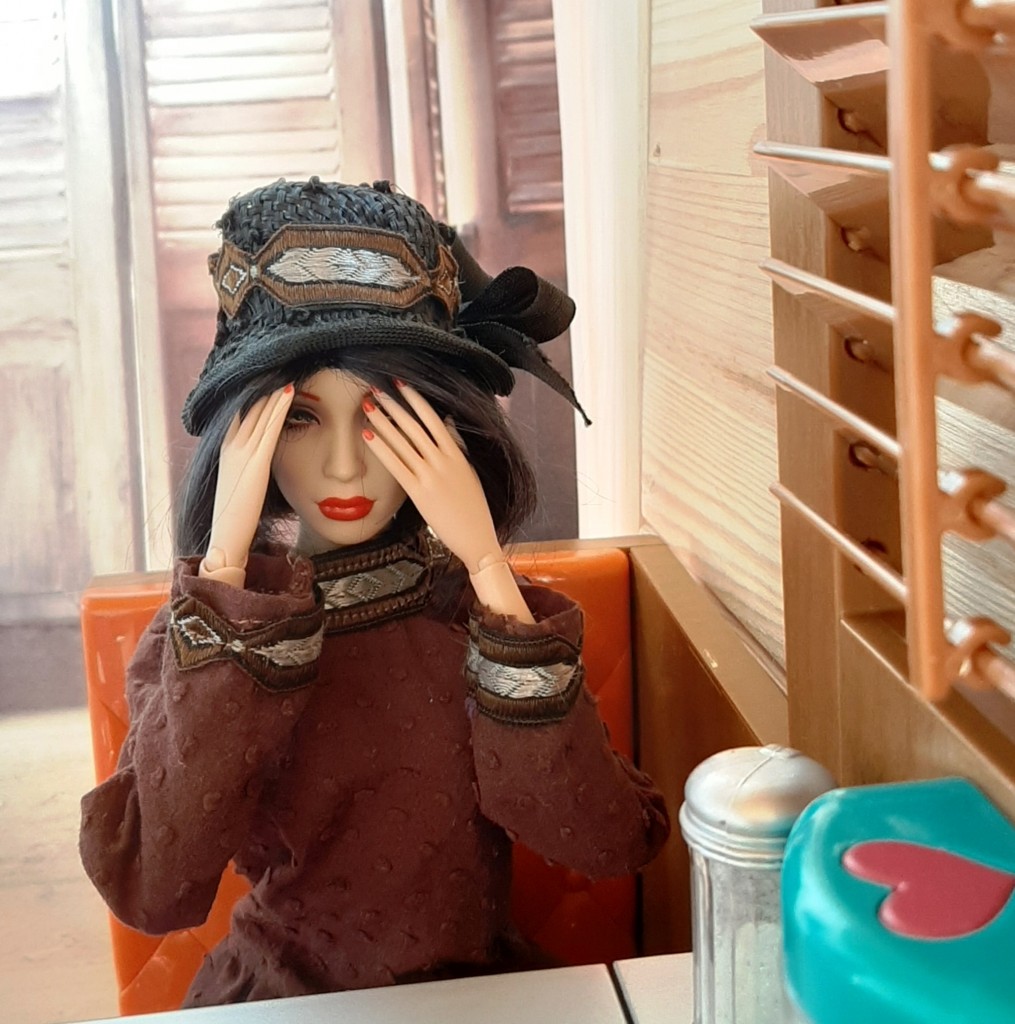 "The morning ends-I think about you"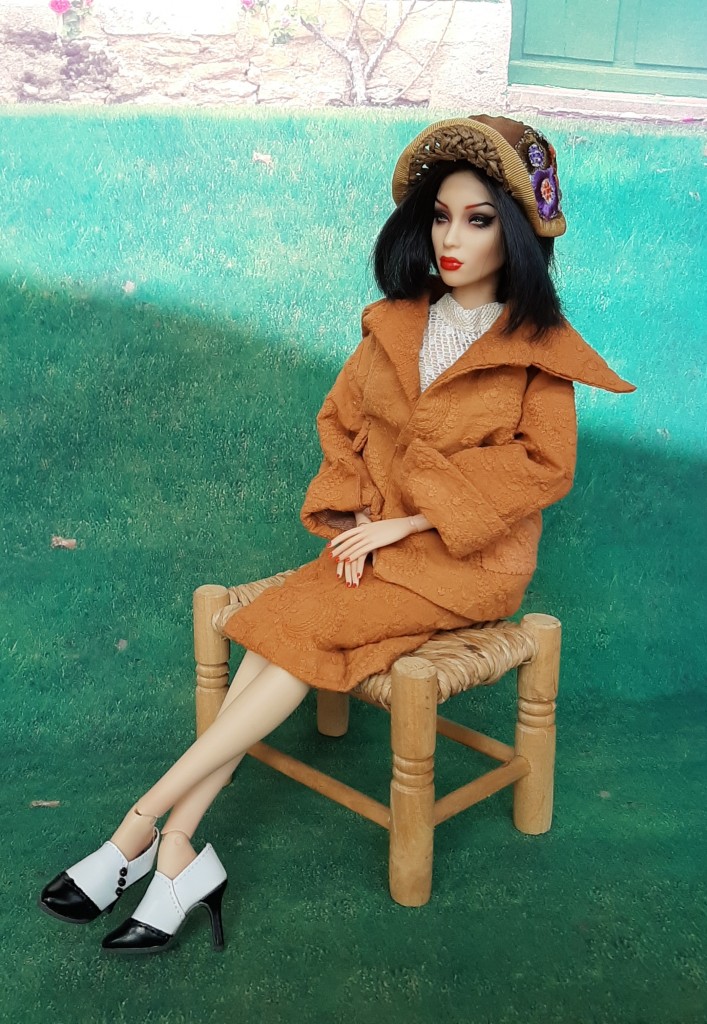 "I talk to friends and think about you"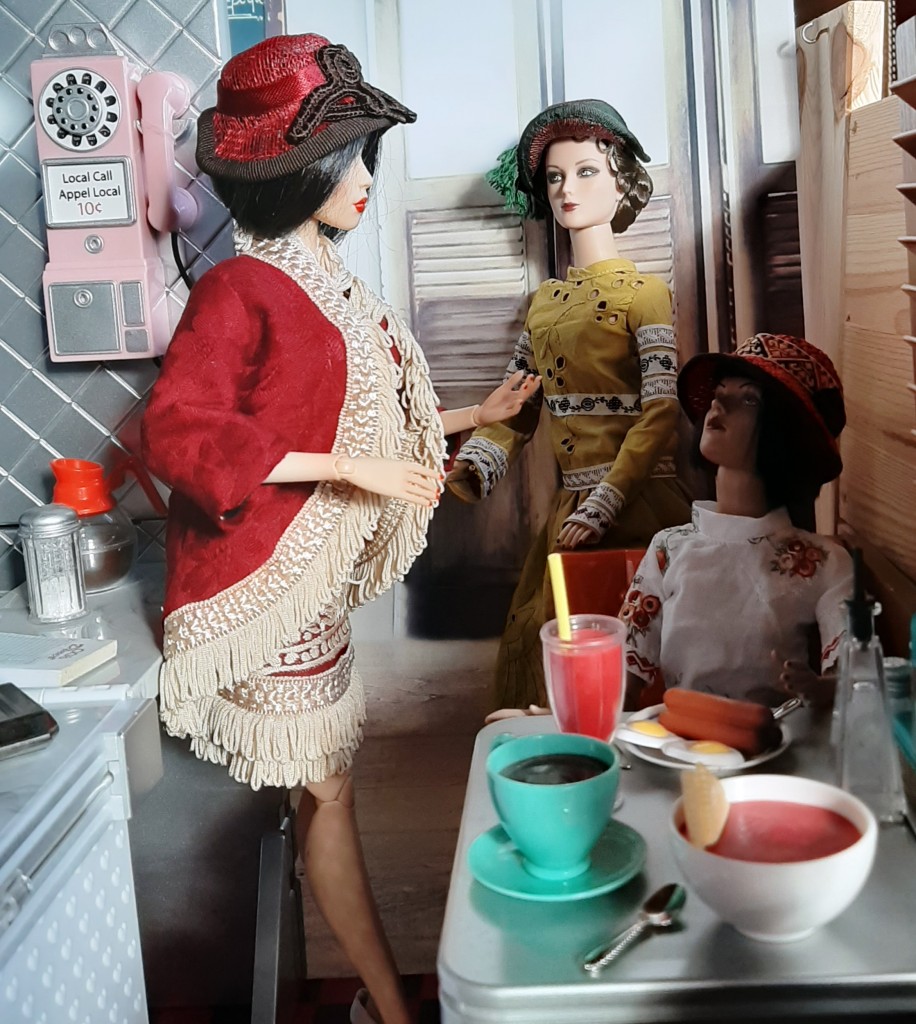 "And do they know, it´s like I´m losing my mind?"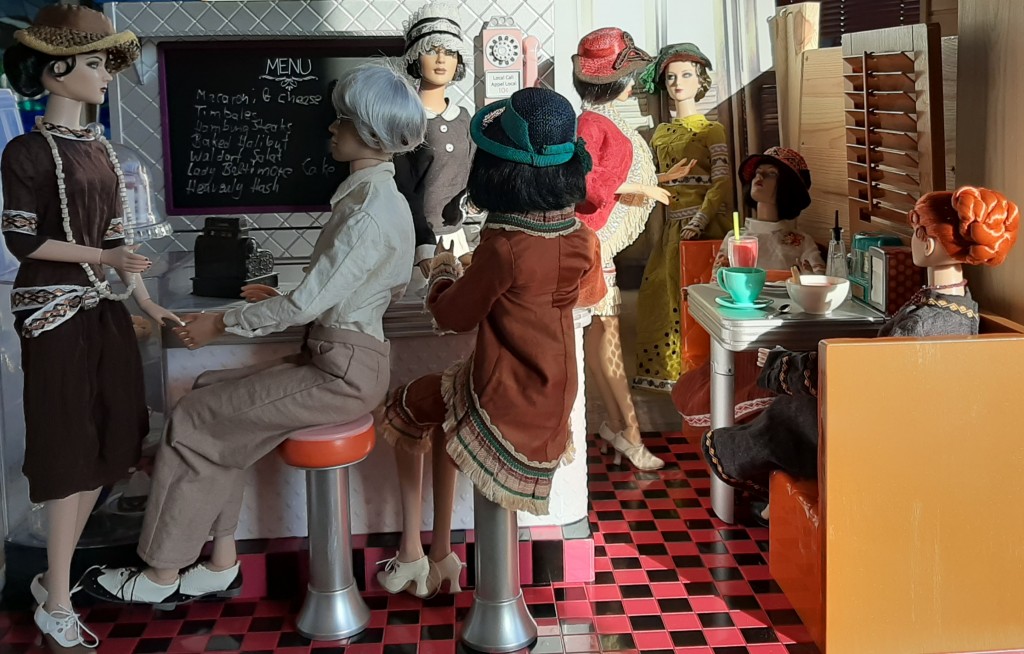 "All afternoon doing every little chore…"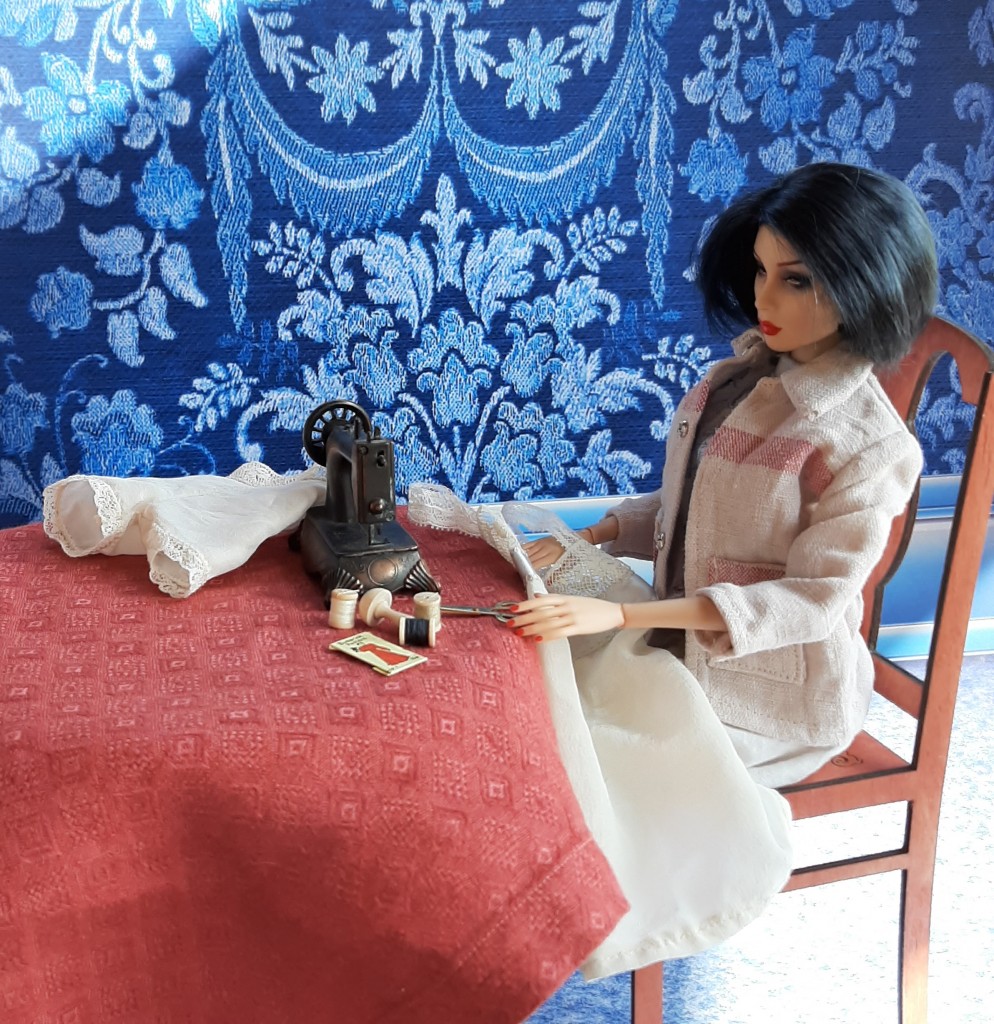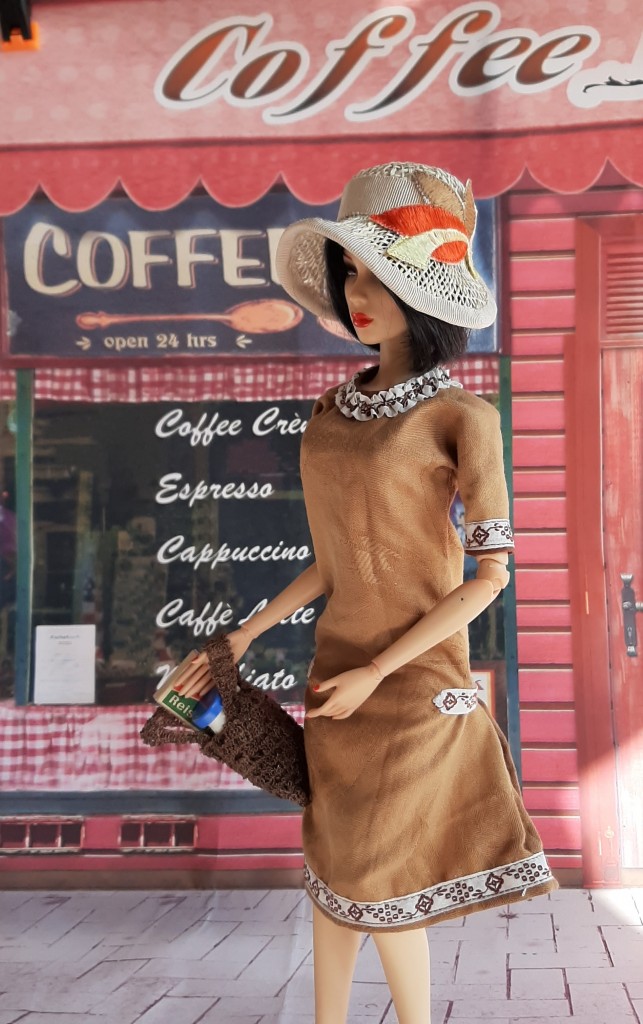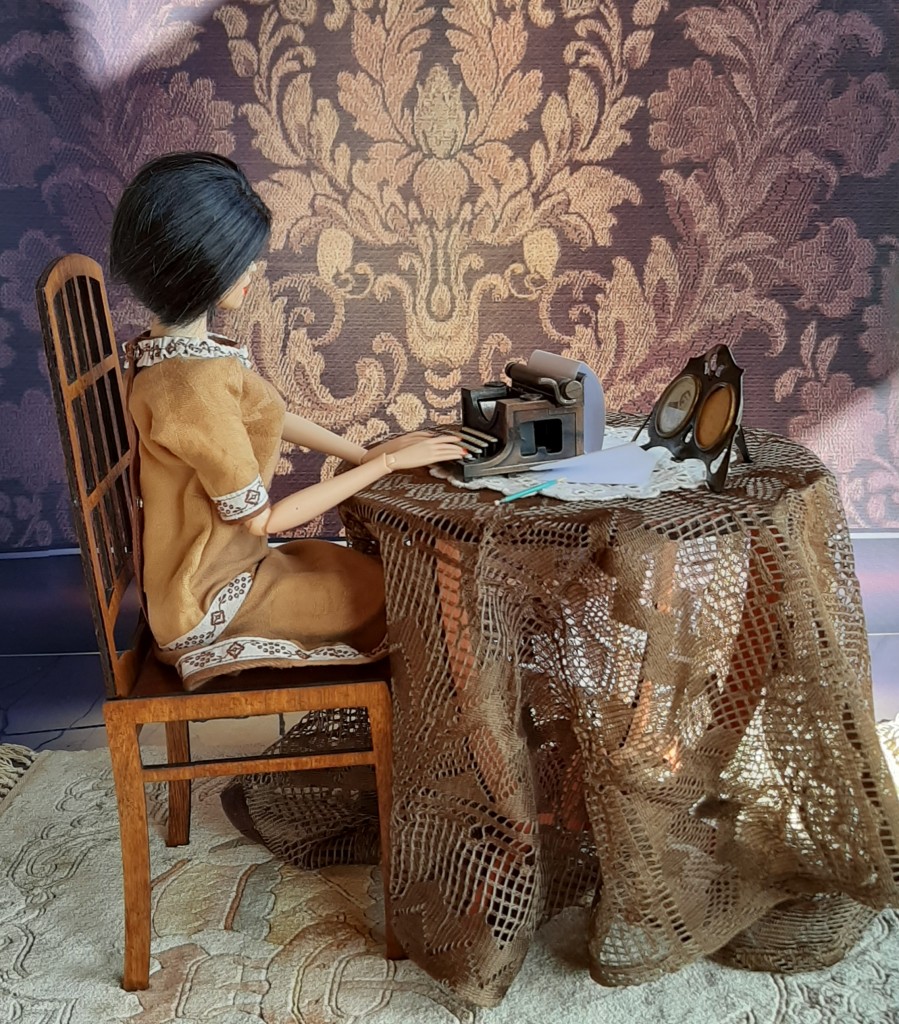 "The thought of you stays bright…"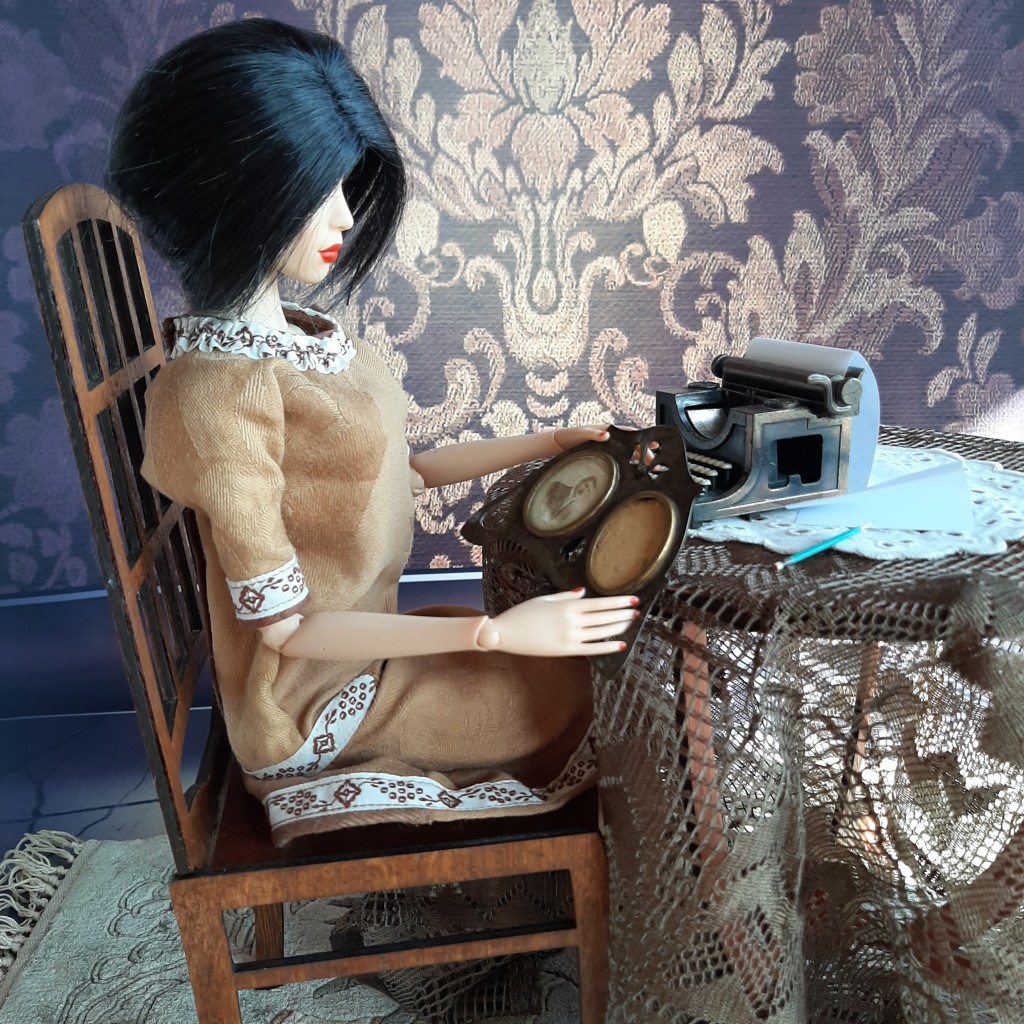 "Sometimes I stand in the middle of the floor… Not going left- not going right"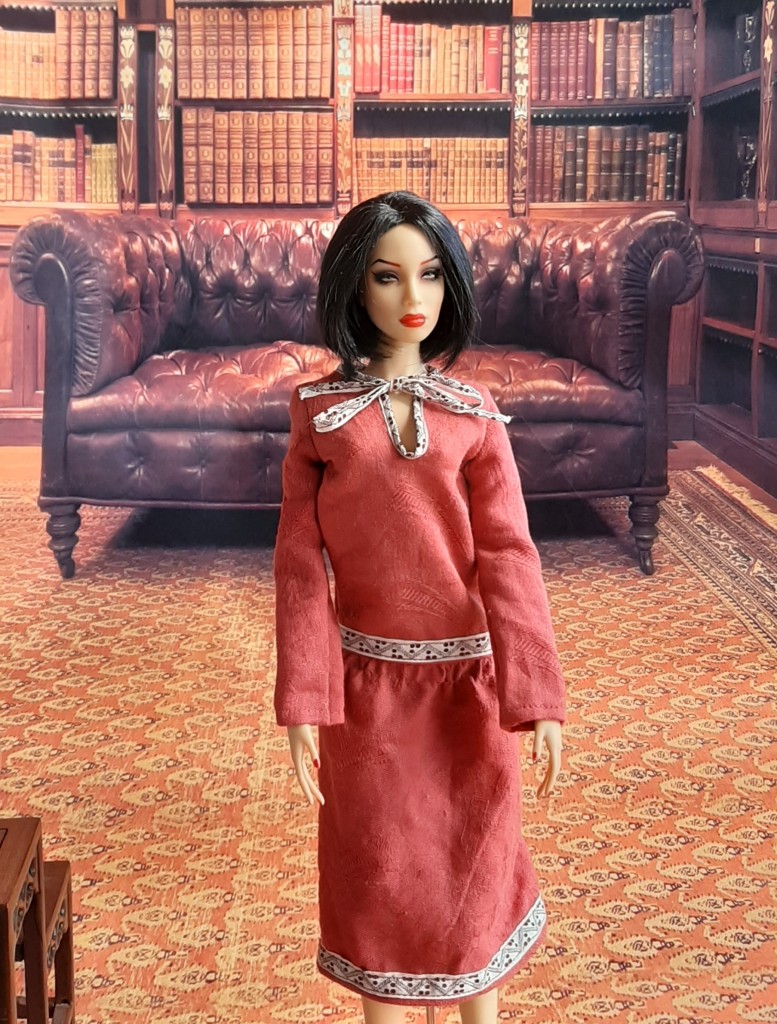 "I dim the lights and think about you"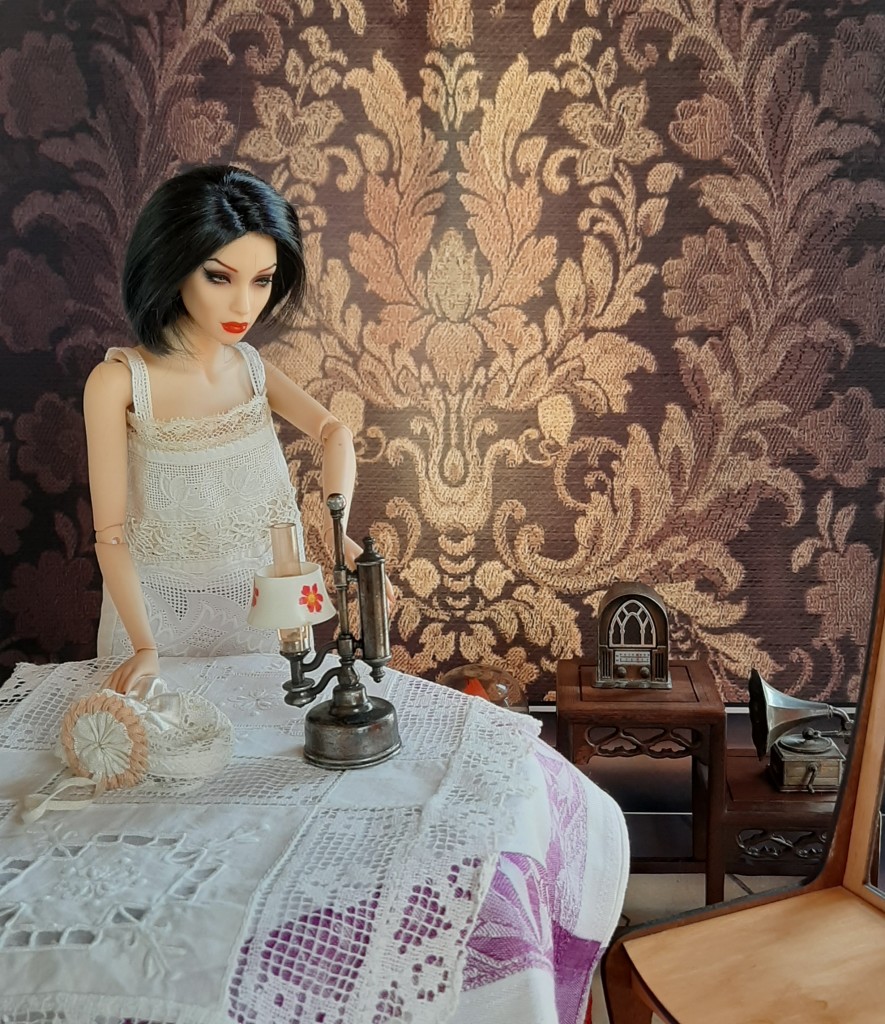 "Spend sleepless nights to think about you"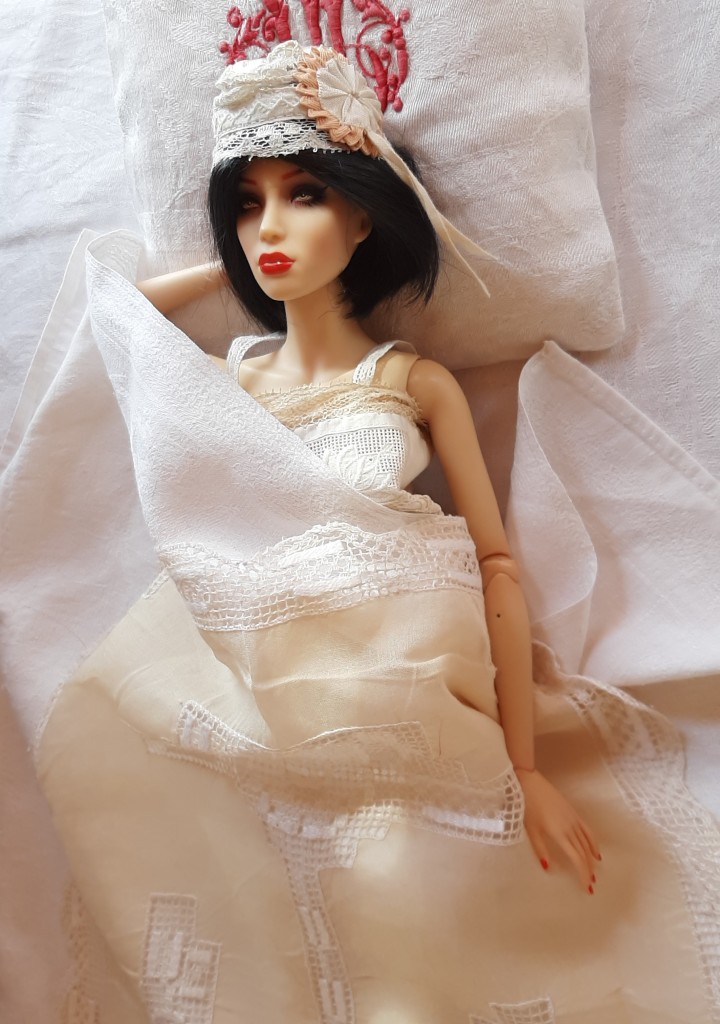 "You said you loved me…Or were you just being kind?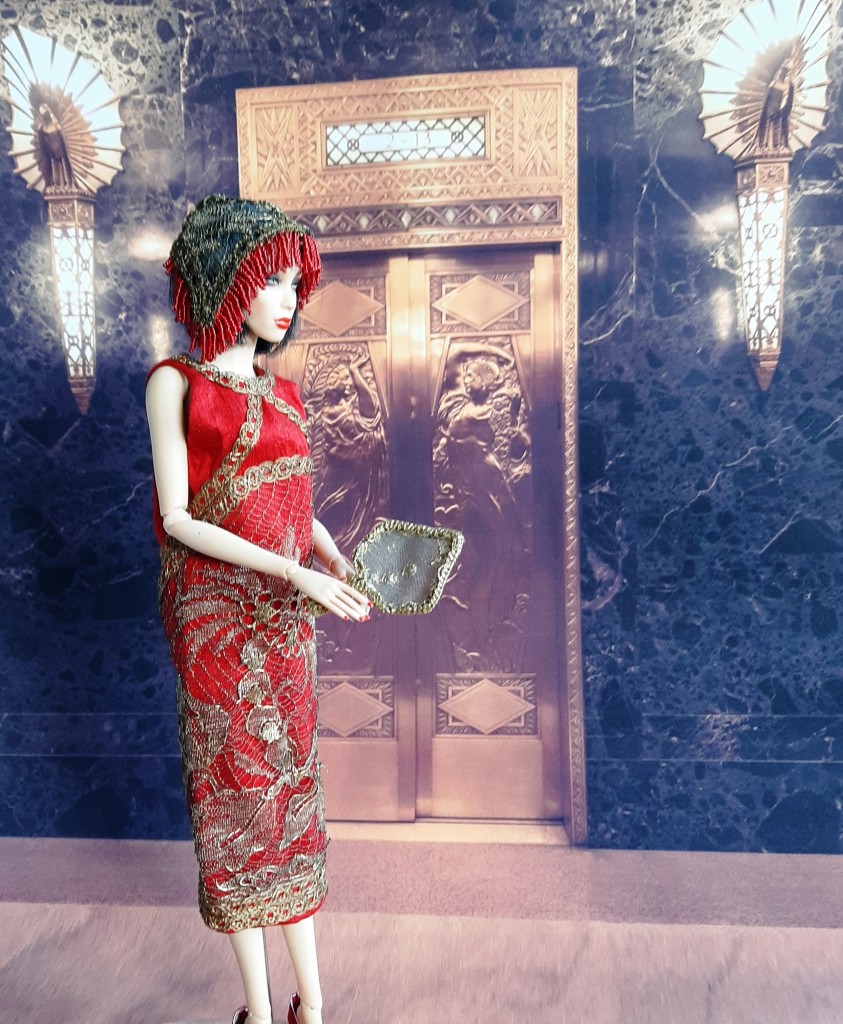 "Or am I losing… "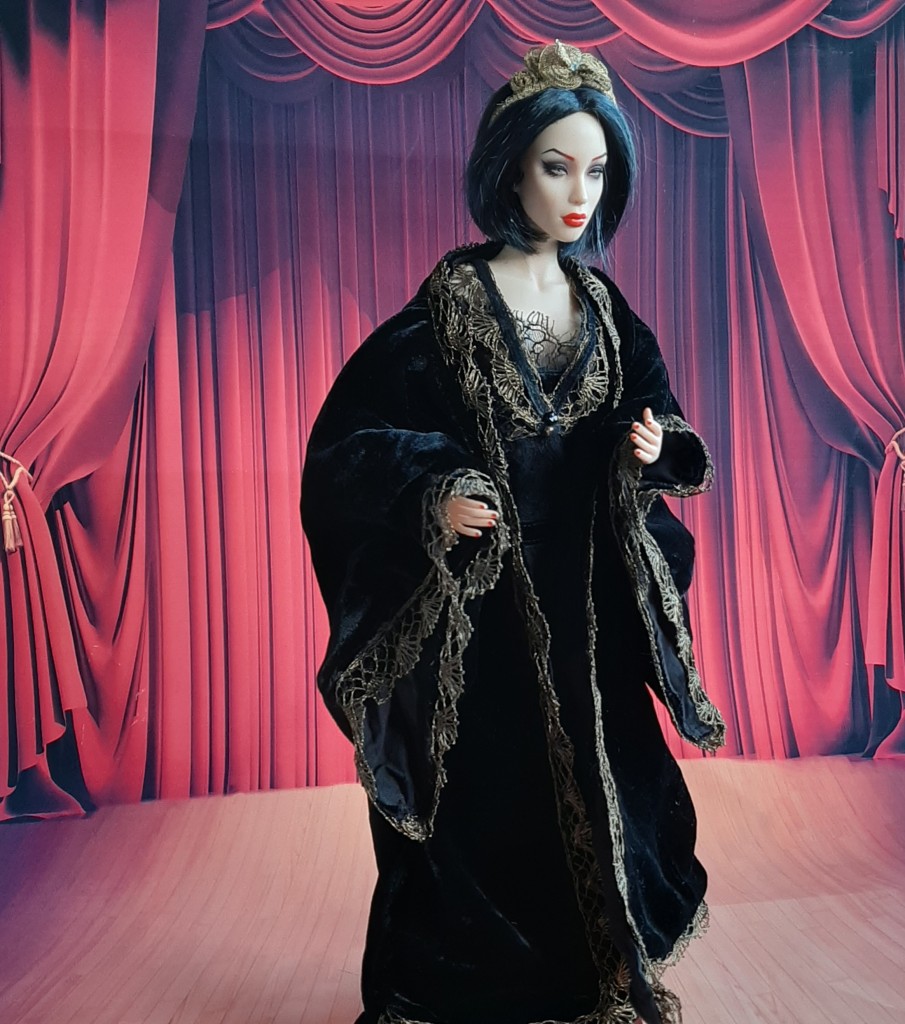 "Losing my mind…"
"Losing my mind…."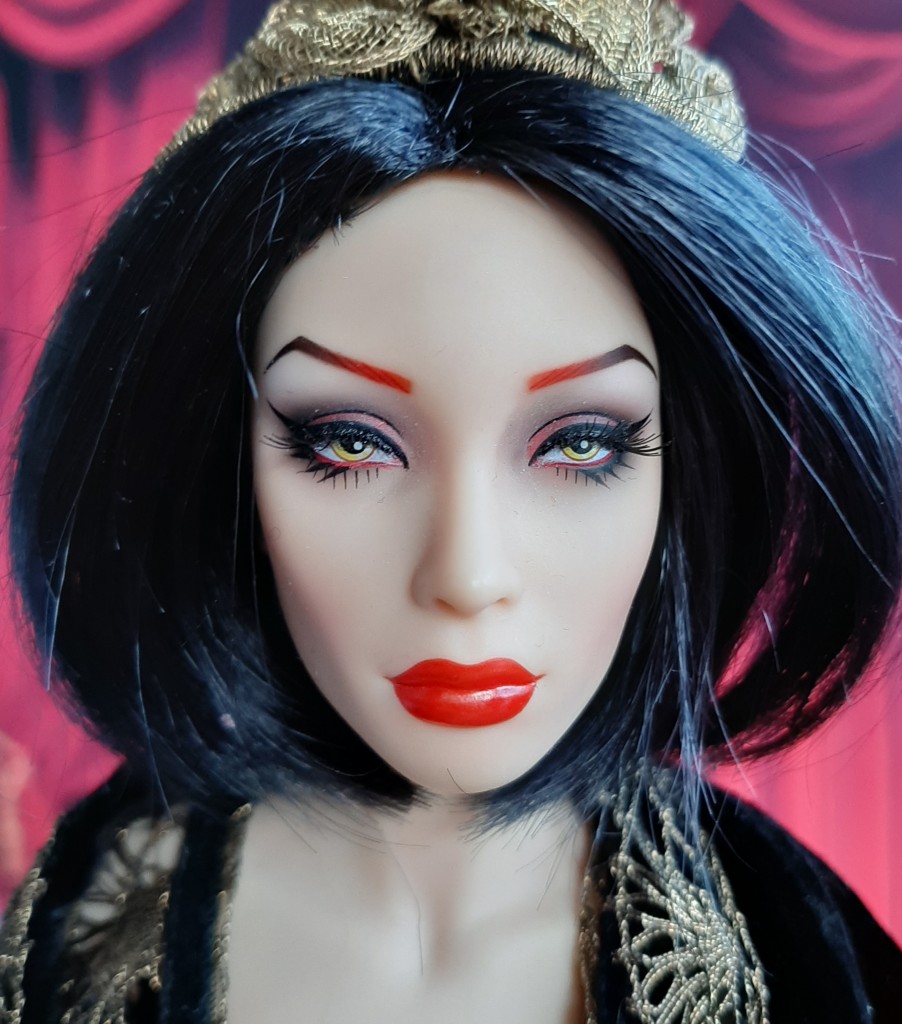 "Losing my mind……."

It was a long time, since I last did something  "Art Decó". I really missed it.
I love to work with my Jazz Age dolls-And so the Devereaux sisters, Velma and my OOAK "Phryne" had their (small) share in the play.
But for the leading lady, I chose Sybarite Magic.
She ist not only one of my favorite dolls, but also has this distant, forlorn look in her eyes,that the song requires.
She´s a bit too much of a bombshell, I know….But I decided to ignore that fact.
The musical "Follies" ist located in the 1920s, so I tried to make my play look as authentic as possible.
Some of the props are vintage, but none from the 20s…A bit Art Nouveau, some from the 1930s and a few from the 50s.
Almost all of the costumes are also made from vintage fabric, trims and lace, most of them genuine Art Decó, but again: No 1920s. But at least early 30s to 50s and some of the lace is around 1900.
Most of the clothes are made from two genuine Jazz Age sewing patterns, taken from original remaining cloth from that era. That simple patterns can endlessly be repeated in variatons of colors,  details and fabrics and each result looks totally different.
Some Art Decó designs were so popular, they didn´t change for decades and survived until the end of the 50s….And still exist in different forms until today.
So I could use my Art Decó stuff without any problem, even if it´s a bit after the Roaring Twenties.
Ok…I confess, the diner is more inspired by the Rock´n Roll era, but acutally, diners never really changed in common.
Some of the interieur and the bar is in a very similar style until today.
It´s not perfect, I confess, but I had only a few hours to set up the play, shoot and put in on my blog. (And the light was far from being perfect again!) So I hope, I´m forgiven.
And YES, there are a few folds in the backdrops….I simply couldn´t remove them, no matter how long they were under the iron!
Song by Stephen Sondheim from the musical "Follies"