A very short and modern version of the witch scene in  "The Scottish Play"!
This Time performed by Barbies and Kens…
McManbun and the three cell phone witches: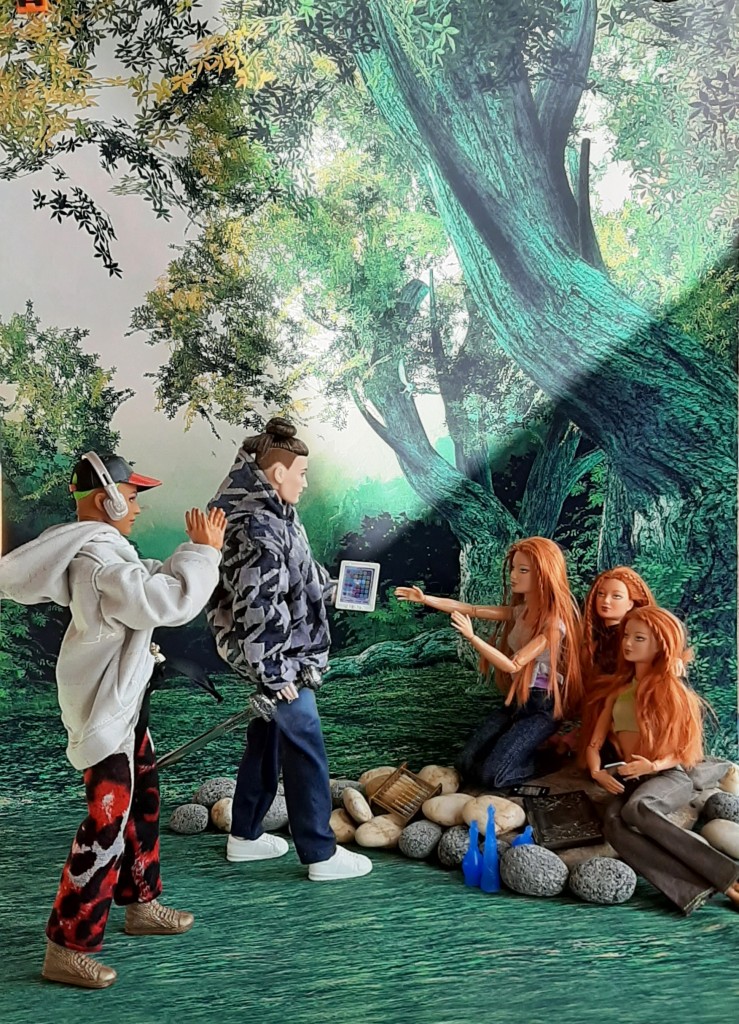 One dark and gloomy day, on their way to the big game battle, the noble McManbun and his second in command "BanQuette" find three cell phone witches, waiting for them in the deepest part of the ancient forest.
The beautiful witches call for McManbun and beg him to come closer. BanQuette feels as sudden fear and tries to make her friend continue on their way to the battle, but McManbun is numbed by their lovely faces and refuses to leave.
The witches invite him to stay for a while and  offer the keys to success. So he could crush down his competitors in the battle and be king of all  games.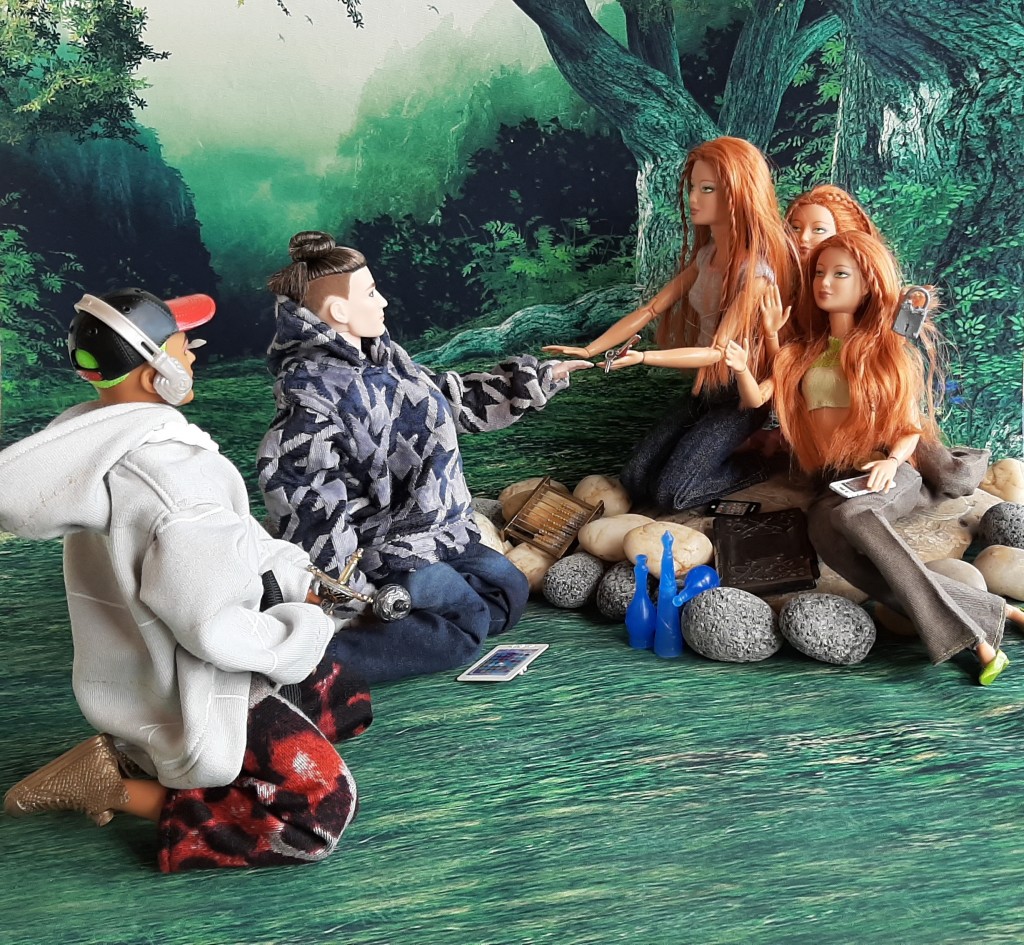 BanQuette does not trust them and keeps both hands on the dagger. But McManbuns mighty sword sleeps. He sees only the witches beauty and their sweet words are like music to his ears. So he takes the keys.
But BanQuette was right. (Of course!) The witches might have offered the keys, but secretly hold back the magic lock, that would have kept the success in McManbuns life.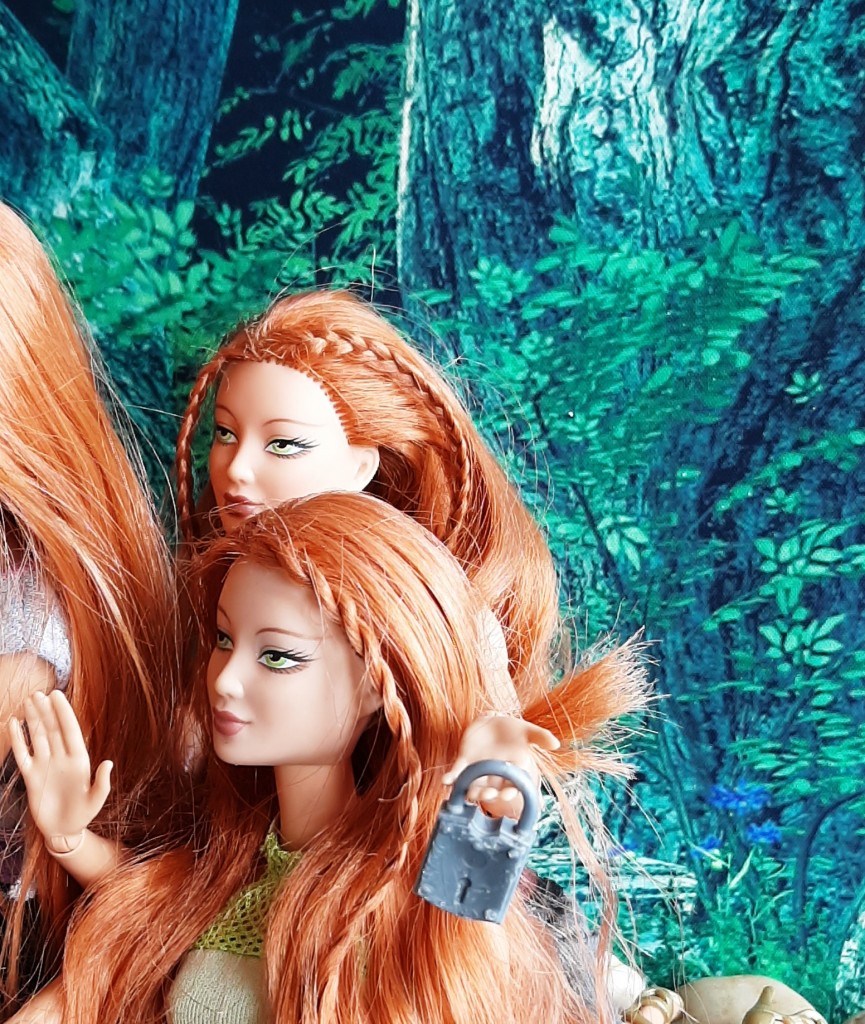 When they finally walk away and the witches wave their goodbyes, BanQuette feels not well, turning her back to them. She knows, desaster stretches its claws out to get her friend! But McManbun only thinks about the success, he got promised. He holds the keys in his hand and it feels, like they´re burning his palm.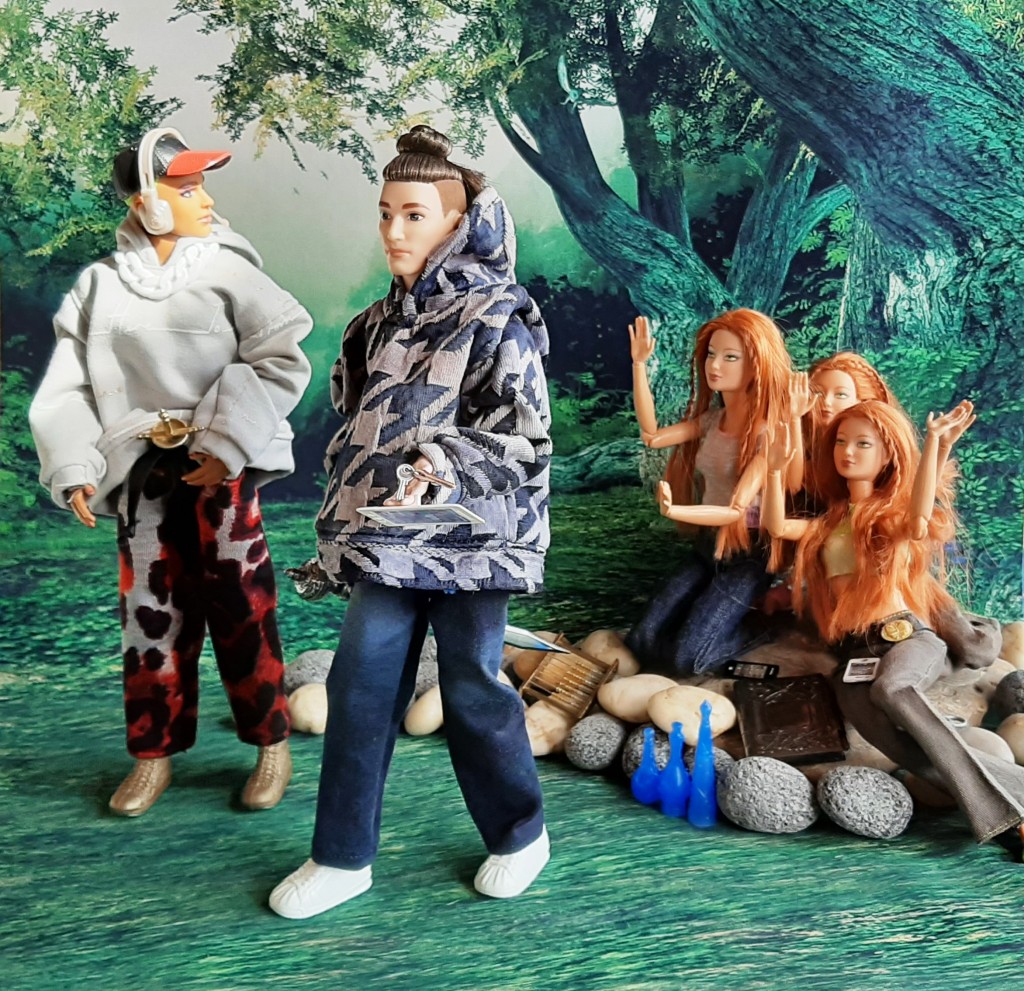 So he walks straight on to his doom. And there is nothing to be done, because "real men" will never listen to their "BanQuettes", no matter how right they are!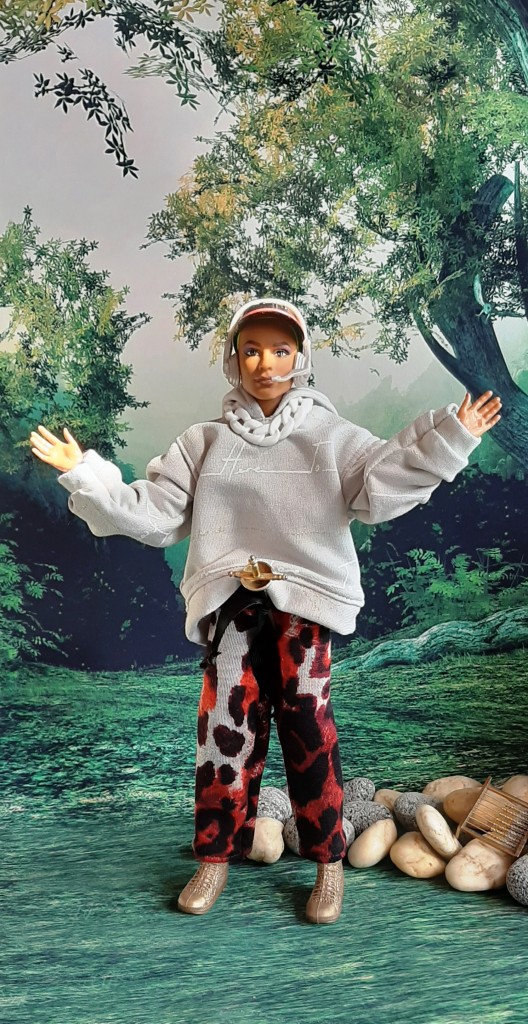 But that´s not the end…
McManbun made it! He´s now king of all games and satisfied with his success…But Lady McBun has different planes…And a dagger. We all know, how that story ended…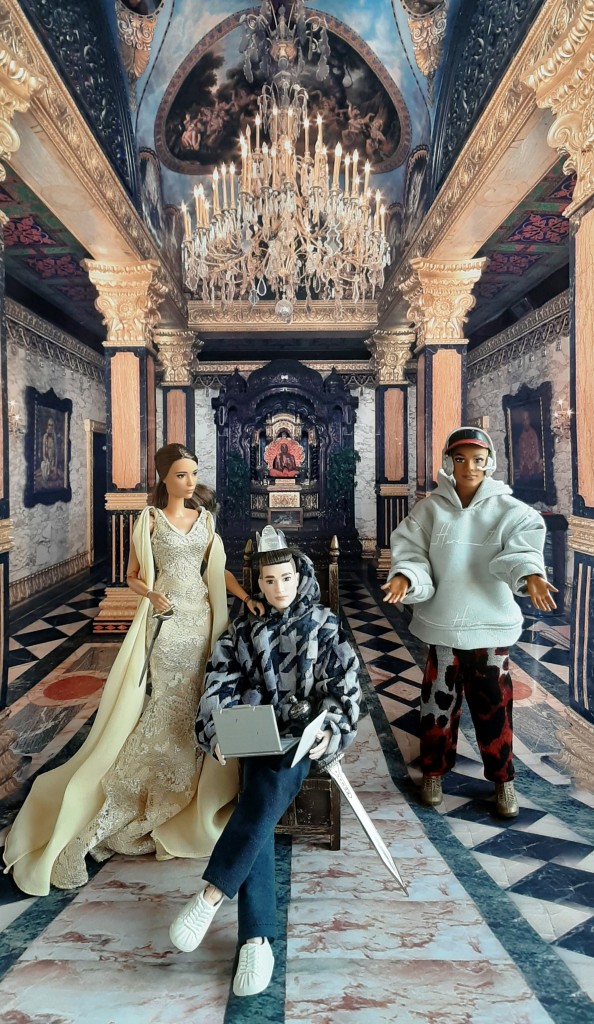 It was fun, to play a bit with 12″ dolls. I didn´t for a long, long time. Mostly, because I found many Mattel dolls far to "Barbie-ish" for  my taste. Dull faces, non-articulated bodies. And the few ones, I found appealing, had those stiff bodies too…So I just pushed them in a box and forgot them. Not what I needed for my humble little plays.
But then the "made to move" entered the stage and that changed a lot for me.   But I still was not convinced, if I could play with them the way, the 16″ made it possible.
Until I stumbled accross the BMR 1959…
I really love them! They´re highly articulated and very well made with pretty faces. And my favorite is "BanQuette" (from Banquo)!
Please Mattel, give us more in that direction!
My "three witches" are actually Wicca Kaylas from some years ago. But I always loved their faces and when I got a chance, I swapped bodies and now, they´re "made to move" too….