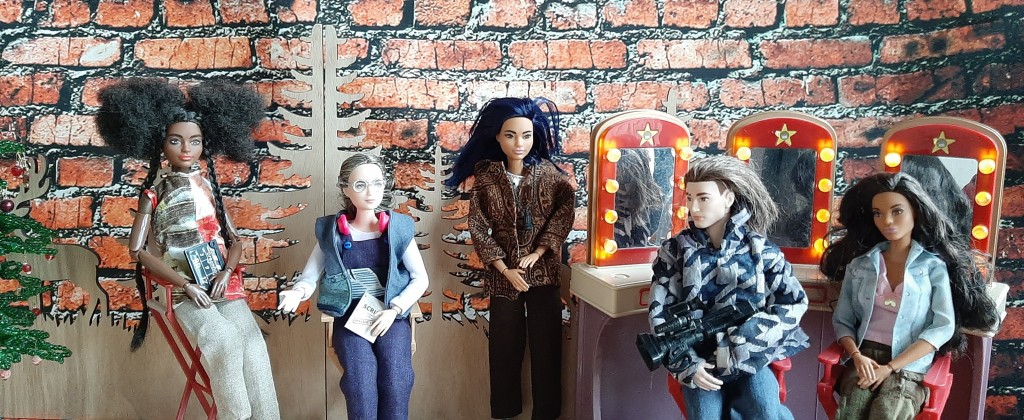 This year, simply nothing went the right way. Not even my humble Christmas-play!
I wanted to do something special and big this time.
Script was finished, props prepared, I had my doll-crew ready, the actors were waiting behind the scenes…We started shooting….And then a lot of things happened and I had to take care for more than one emergency, until time finally ran out and it was far too late to finish my play.
But giving up that easily? No!
So I finally decided, to use 3 of the 5 scenes and change the story. The left-over scenes can´t be used, because the connection part is still missing. So that has to wait for next Christmas, to be "recycled".
It´s a rather short story now and more humble than ever. But that´s the best, I can do in this situation.
And hey! What´s a wrong-gone doll-play in times like this? Right, NOTHING! So no reason to wail!
Curtains up!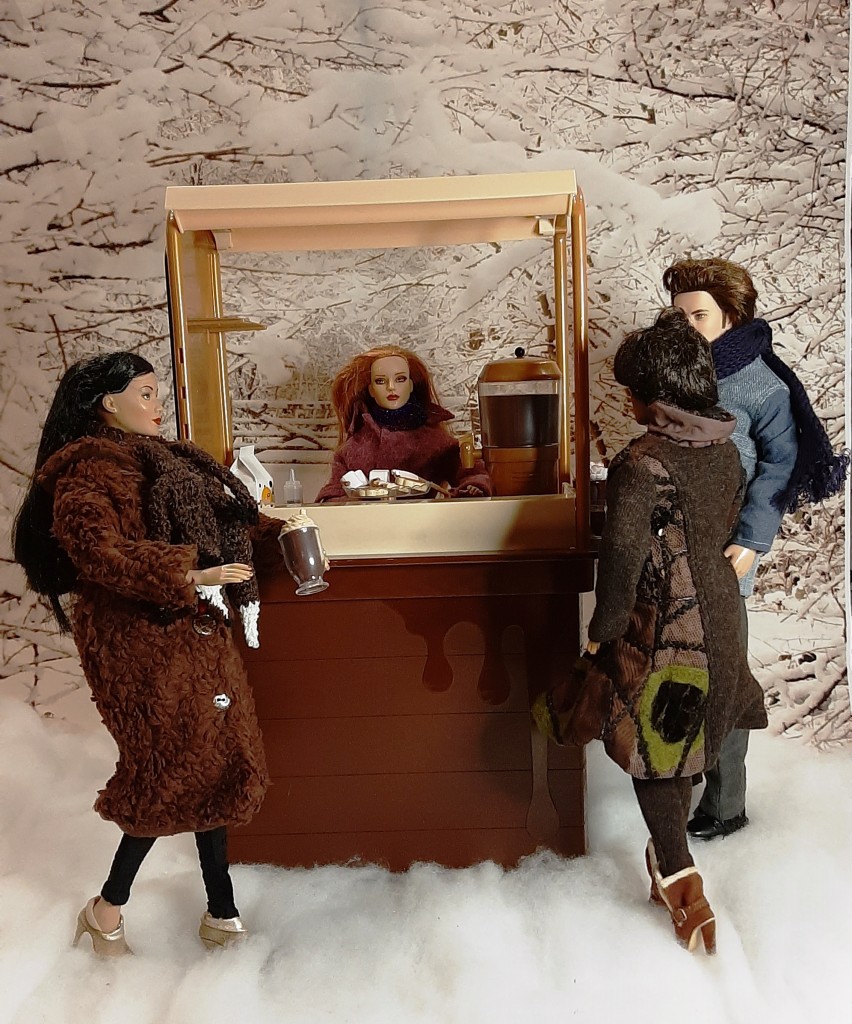 We had lots of joy, meeting with friends at the hot chocolate stand in winter, go skiying, sing in choires or visit Christmas-markets….But COVID came and all of that vanished.
But we still have other chances.
We can have a cozy, silent little Christmas at home, see our friends and family on zoom or just call them on the phone or mail them.
We can watch sentimental old movies or check the dolls on internet. We can read good books and hear our favorite music. And we can keep up our hopes for better times to come.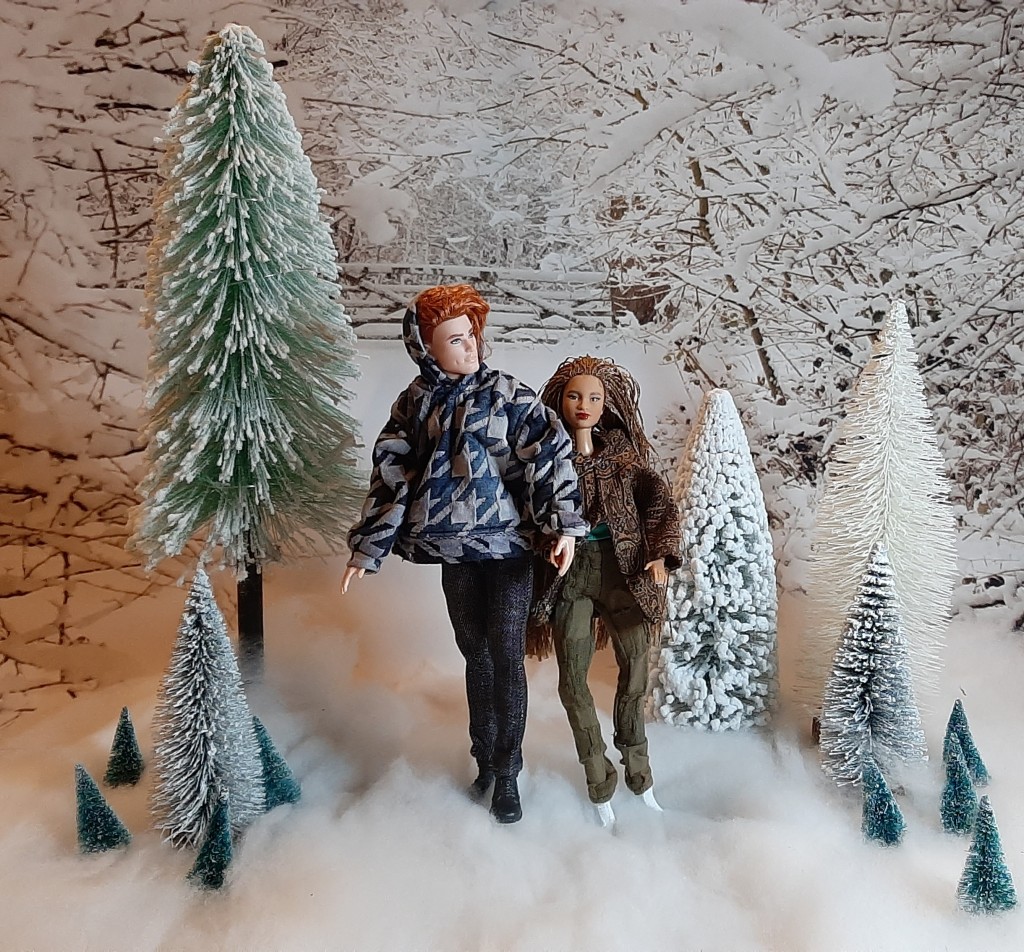 Some of us  can go out for a walk.  And after a while, the magic of winter might change a simple bunch of trees into a sparkling, colorful wonderland. The wonderland of our childhood, where we escaped to in our dreams? Maybe…And maybe, we need those dreams more than ever!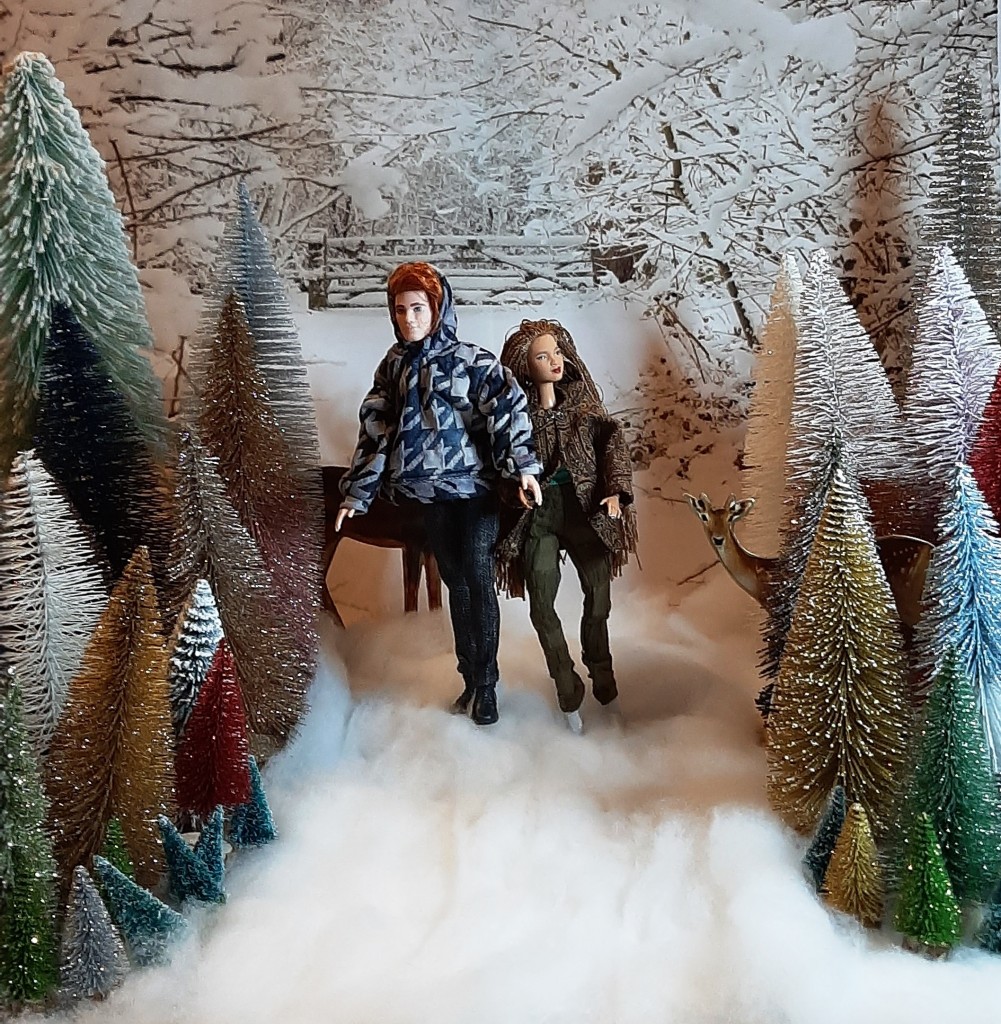 So keep on dreaming. And don´t give up!
Stay safe!
MERRY CHRISTMAS!