Once apon a time, long ago in another world, we could go grocery shopping at the supermarket without thinking.
The biggest problems we had, was to avoid long lines at the cashpoint, not to argue with the idiot in front of us (and sometimes behind us)  and to chose the things we wanted from an overwhelming offer.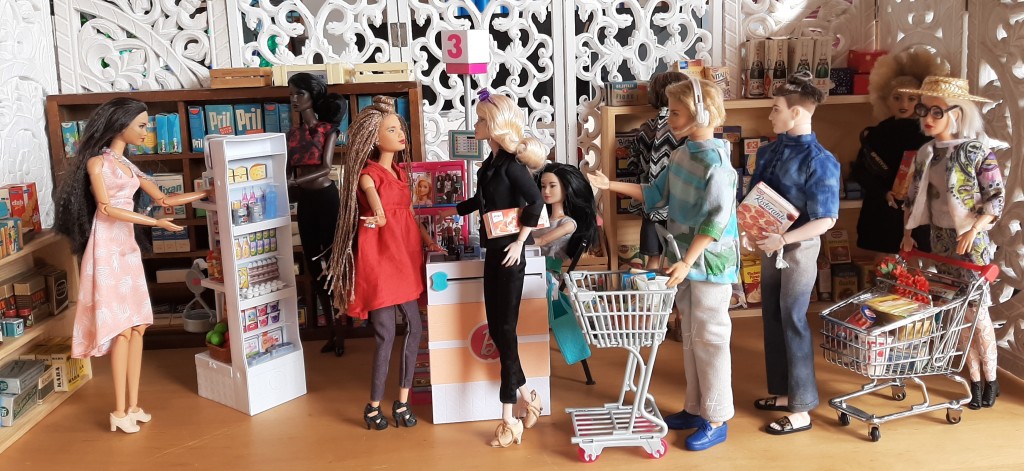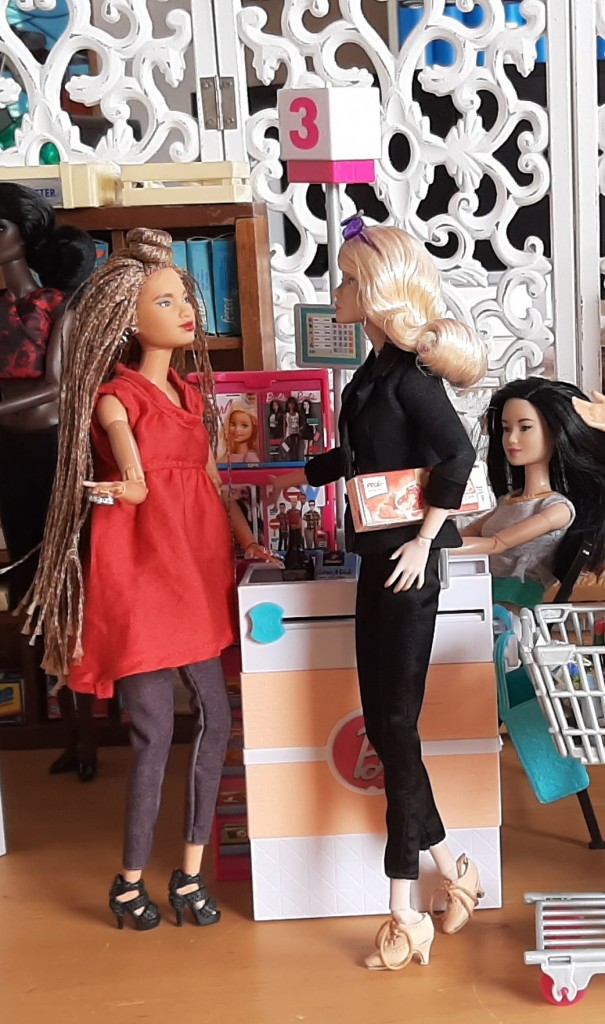 "Say, CAN´T you pack your stuff a bit faster?"
"I can´t do magic!"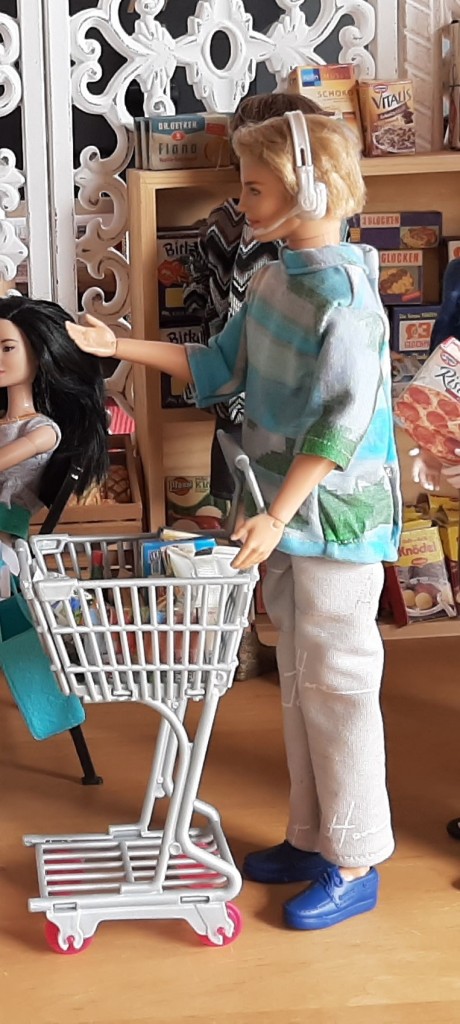 "Hey, listen girls! Can´t you stop snapping at each other and go on? I haven´t got all day!"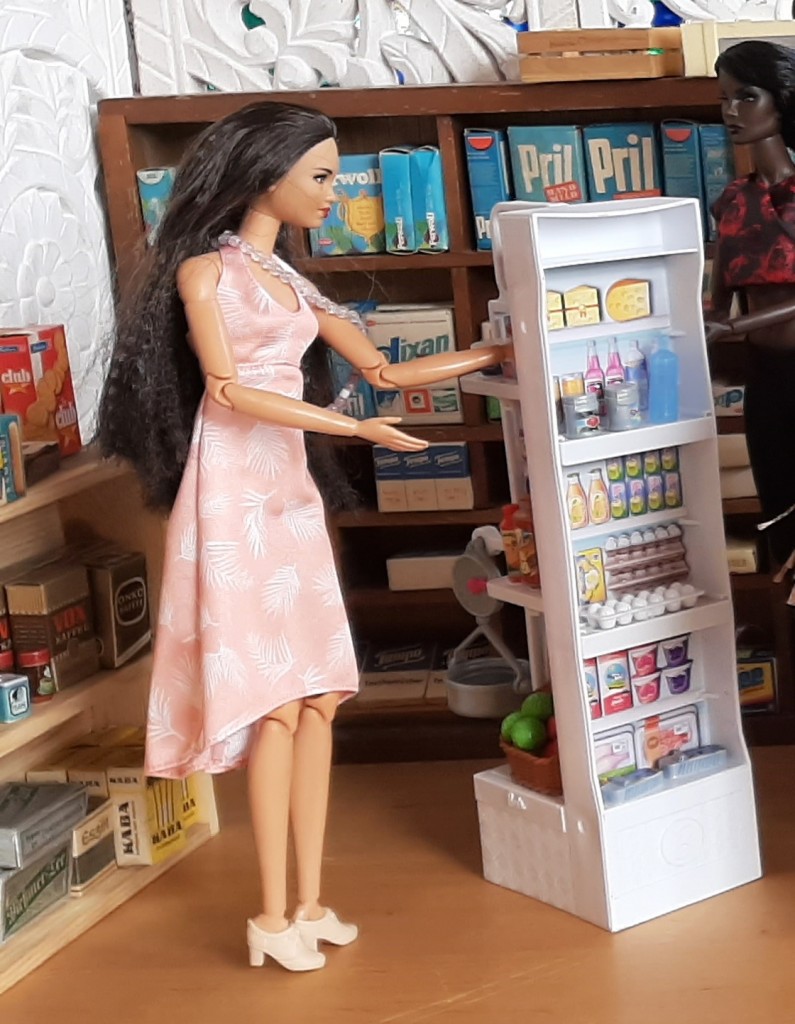 "DARN! I can´t find my favorite yoghurt! Do they ALWAYS have to change things?"

"That girl behind the cash-desk lookes sweet…Maybe I ask her for a date!"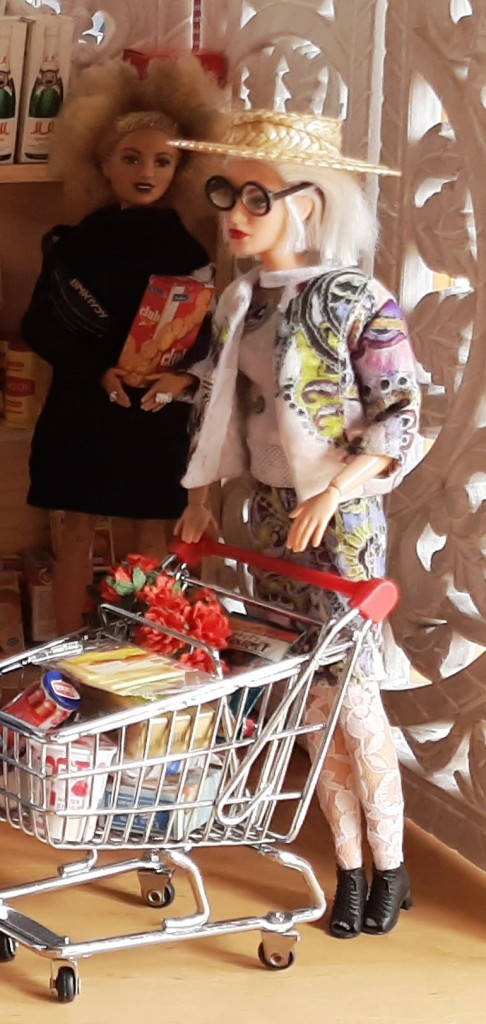 "My legs are killing me…I hope, that schmoes at the desk are finished soon…I need to go home and lay on my couch!"
Well…those were glory days!
But, for the moment, they´re gone.
Curtains up for today´s shopping: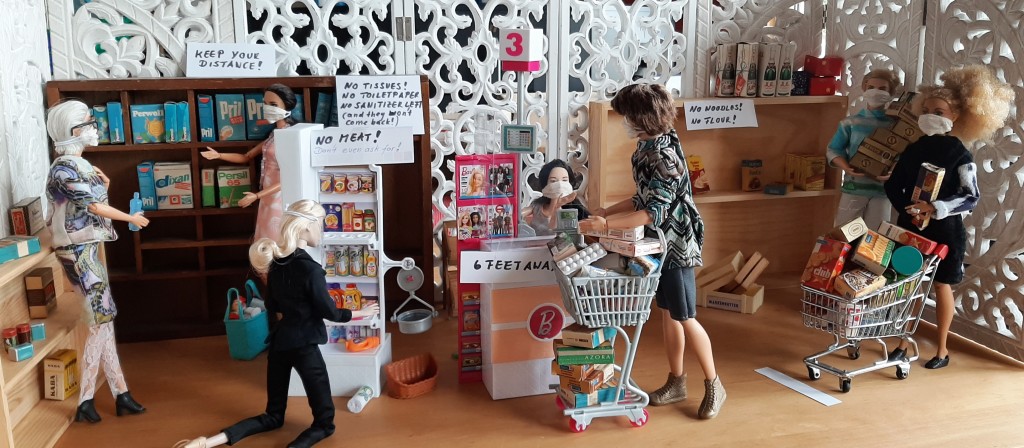 Some turned into a bunch of hamsters…And toilet paper is still more precious than gold…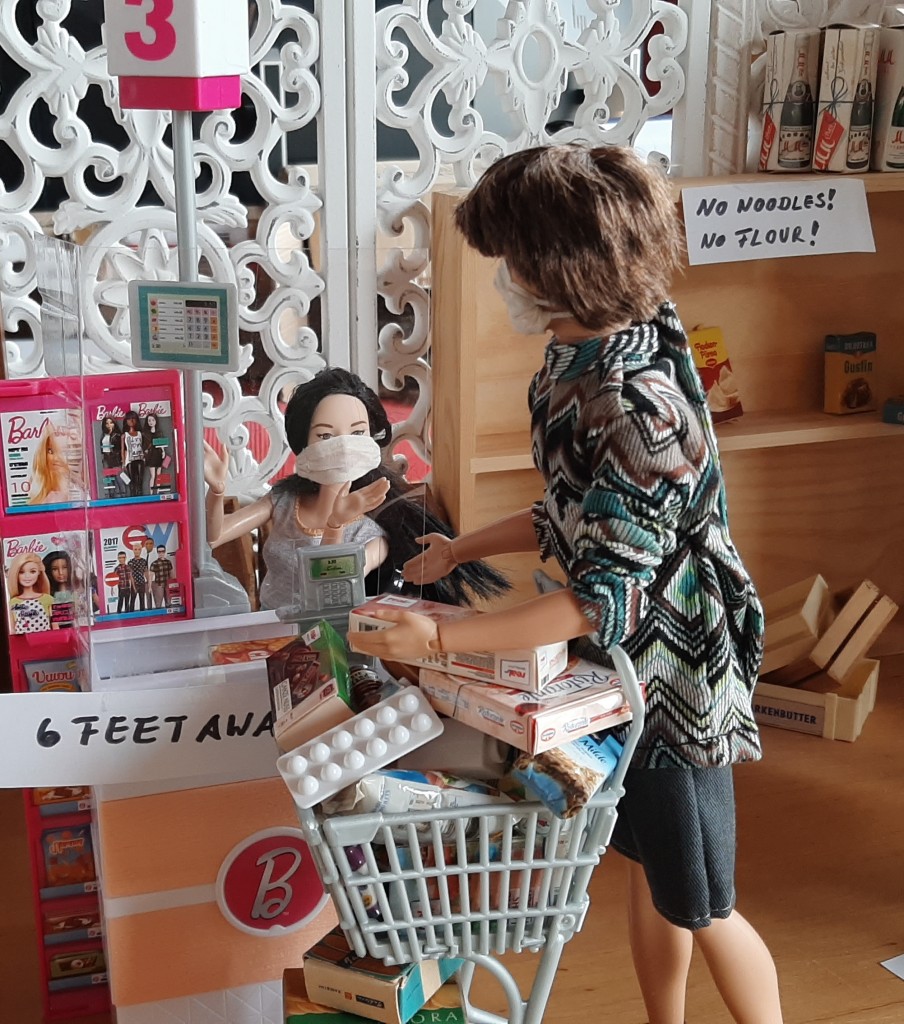 "Sorry, but will there ever be toilet paper again? The shelfs are empty for the last 8 weeks!"
"How do I know? Am I a psychic?"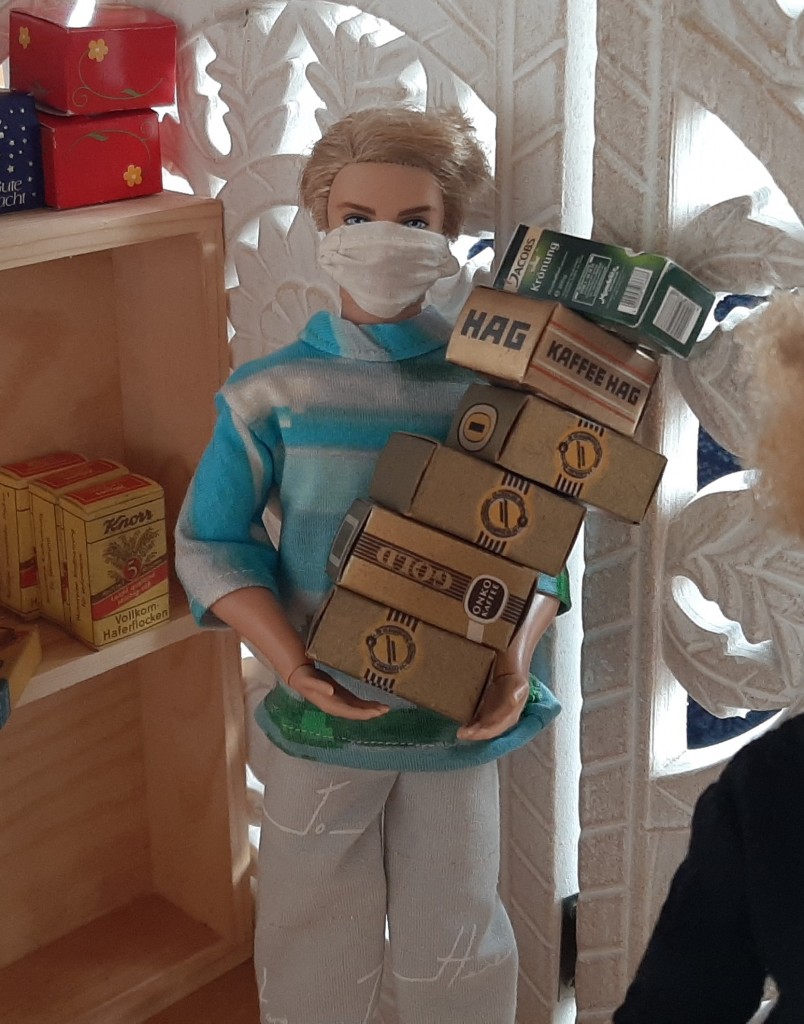 "I die, if I run out of coffee! And I don´t care a damn, if I´m the last one to get some in here!"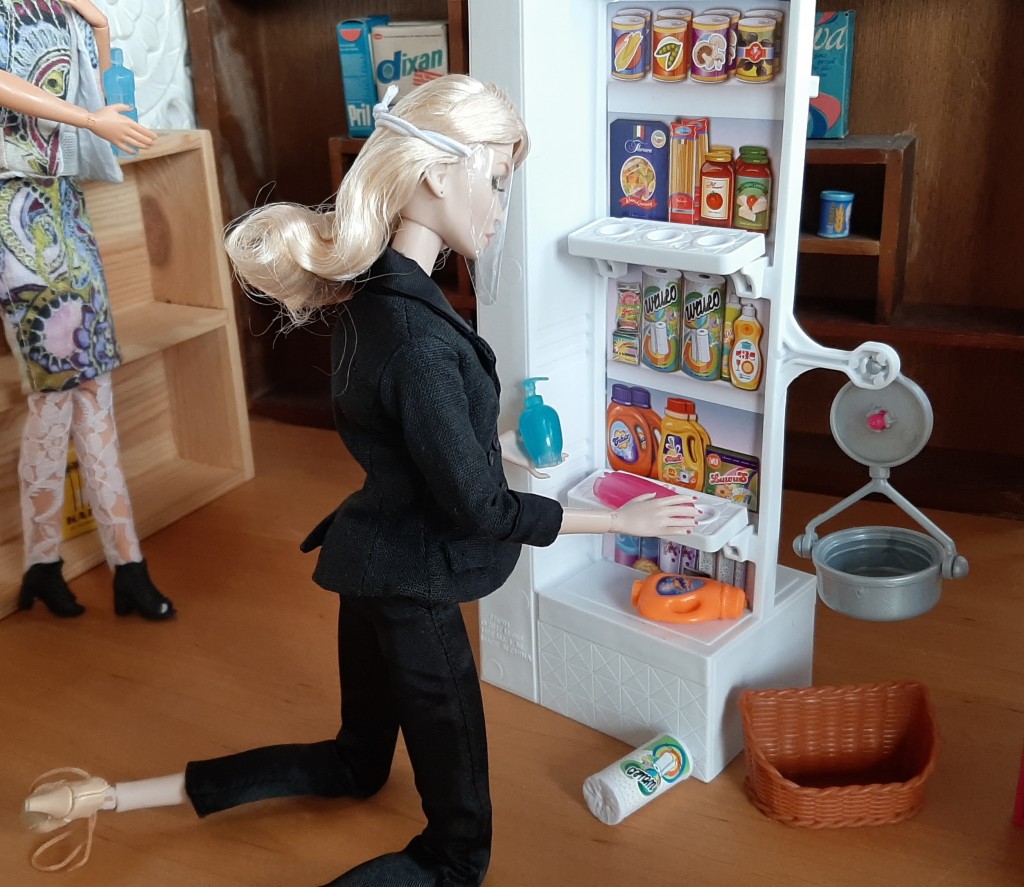 "SOAP??? What the heck should I do with soap? I need SANITIZER! Darn! Where is it?"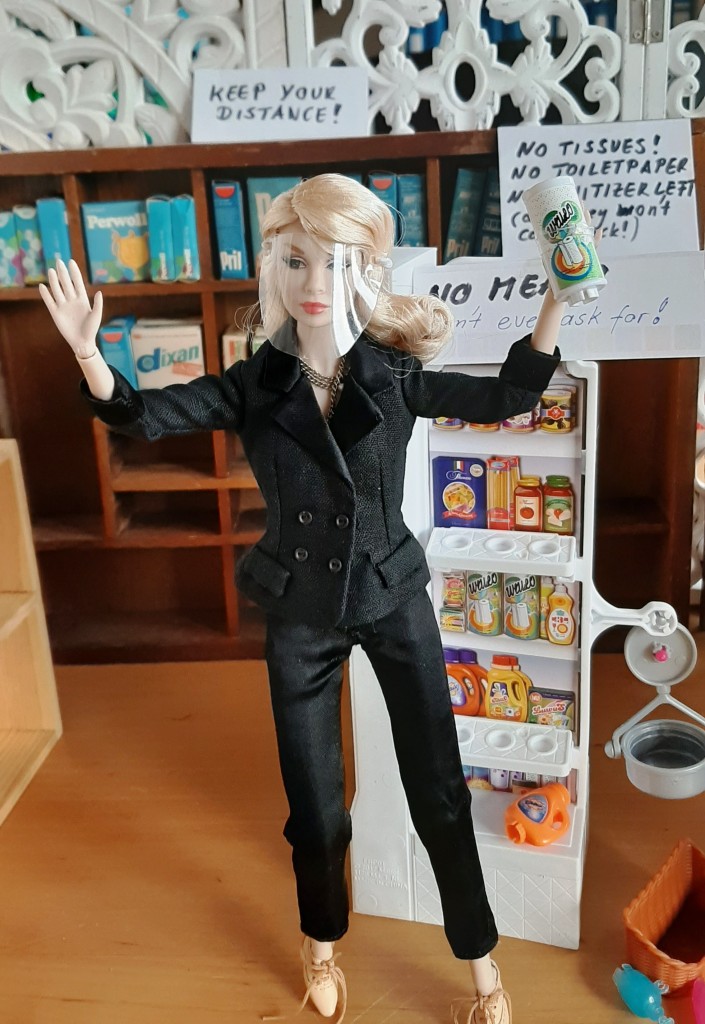 "Jippiiieeee! Grabbed the last pack of paper towels!"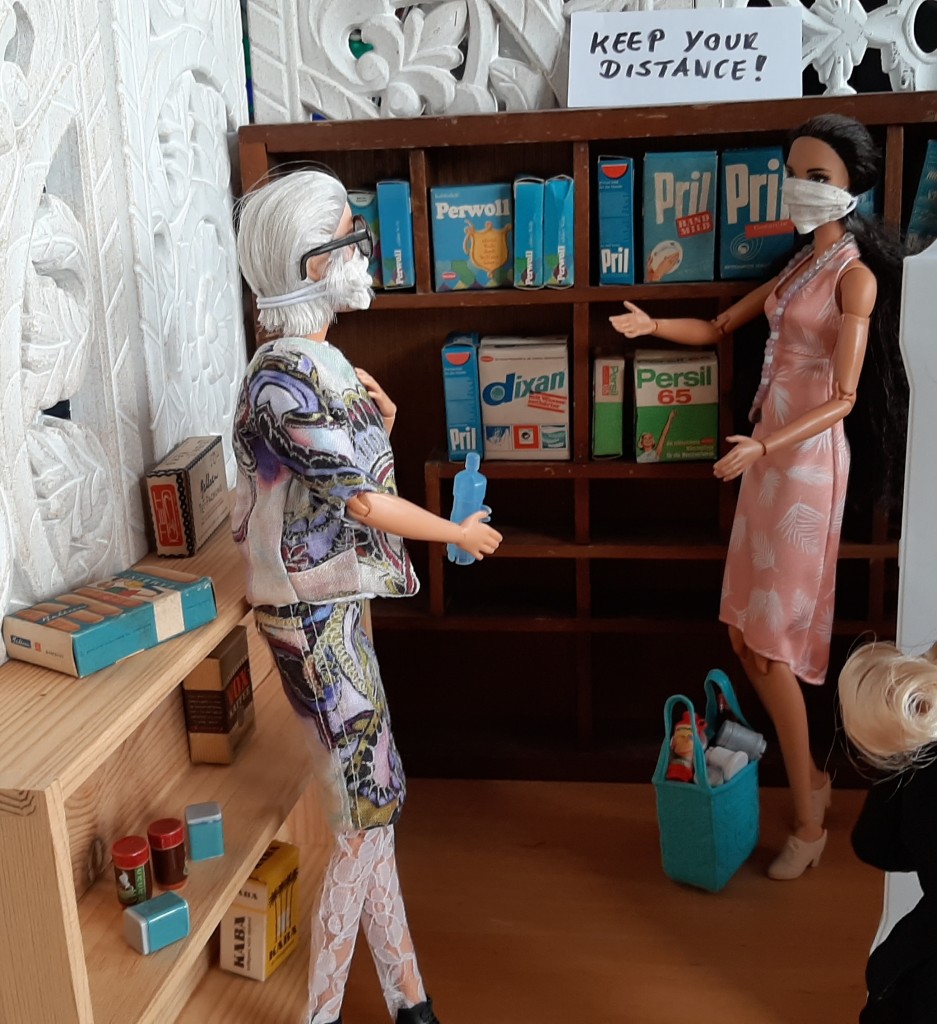 "Grandma! What are YOU doing here? Why aren´t you at home? Can´t you let ME do the shopping for you?"
"But I ran out of water!"
"And you don´t have a faucet? Or a phone to call me?"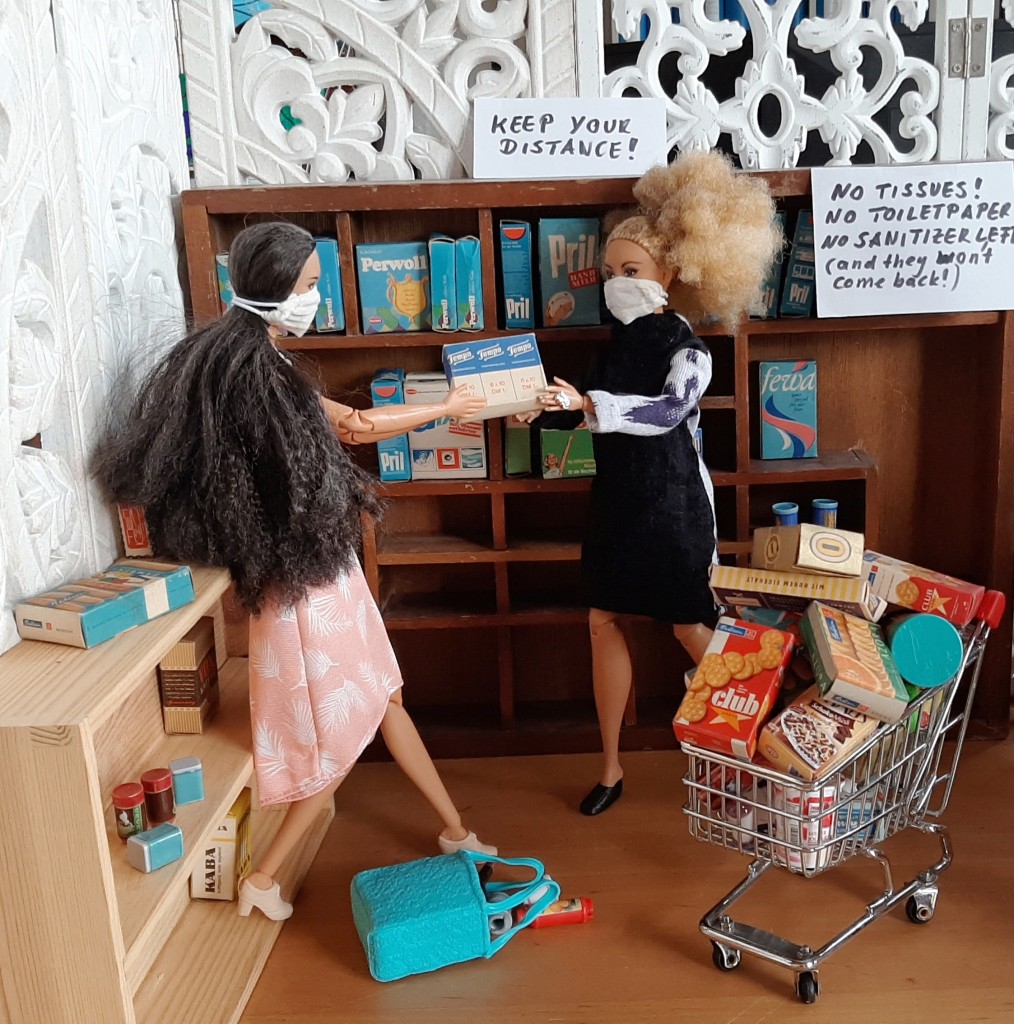 "I want the last pack of paper tissues! Let go!"
"NO! I want it! Give it to me!"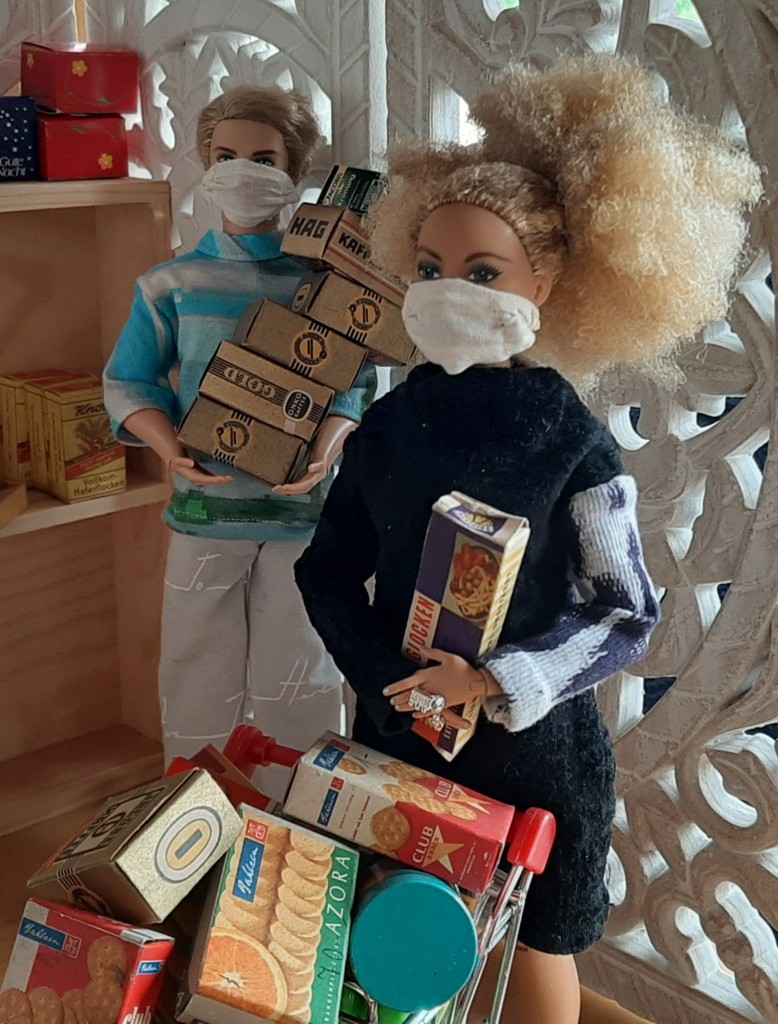 "Well…I didn´t get those tissues, but THE LAST PACK OF SPAGHETTI!"
Once, there were times, when we didn´t have to fight over tissues or spaghetti!
But as long, as COVID rules, nothing is like it was before.
But one day, it will be over and maybe, some things will slowly go back to normal again….
STAY SAFE!