In January 2020, in a world before COVID, I visited one of the fantastic museums, we have in our capital city. Usually, I enjoy that a lot. But this time, it was weird!
The museum was empty, only a few visitors, but lots and lots of black-dressed guards hanging around, bored and looking for some distraction. So they started to follow the visitors, as soon as they entered a room, tried to make conversation and observed every move, a visitor made. Some came very close, almost touched,  when a person stopped, to look at the content of a display case.
Others exchanged secret messages with signs and gestures, when someone passed them by…It started to get a bit creepy,  I felt more and more stalked with every hall I passed, until I finally left and ran off to another museum.
But it gave me the idea for this little play….Curtains up!
NIGHTMARE AT THE MUSEUM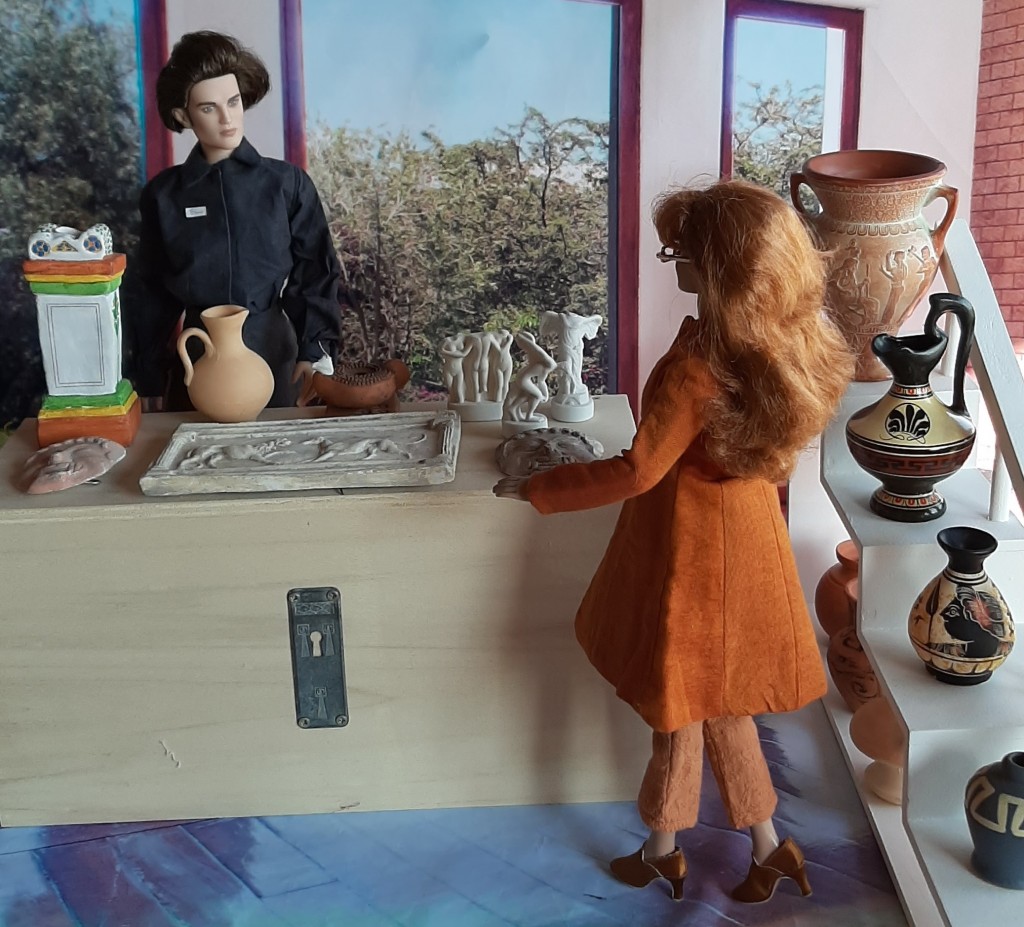 You love to visit a Museum on Sundays? You enjoy artefacts and ancient art? That´s nice. But be aware, there might be hostile eyes, staring at you!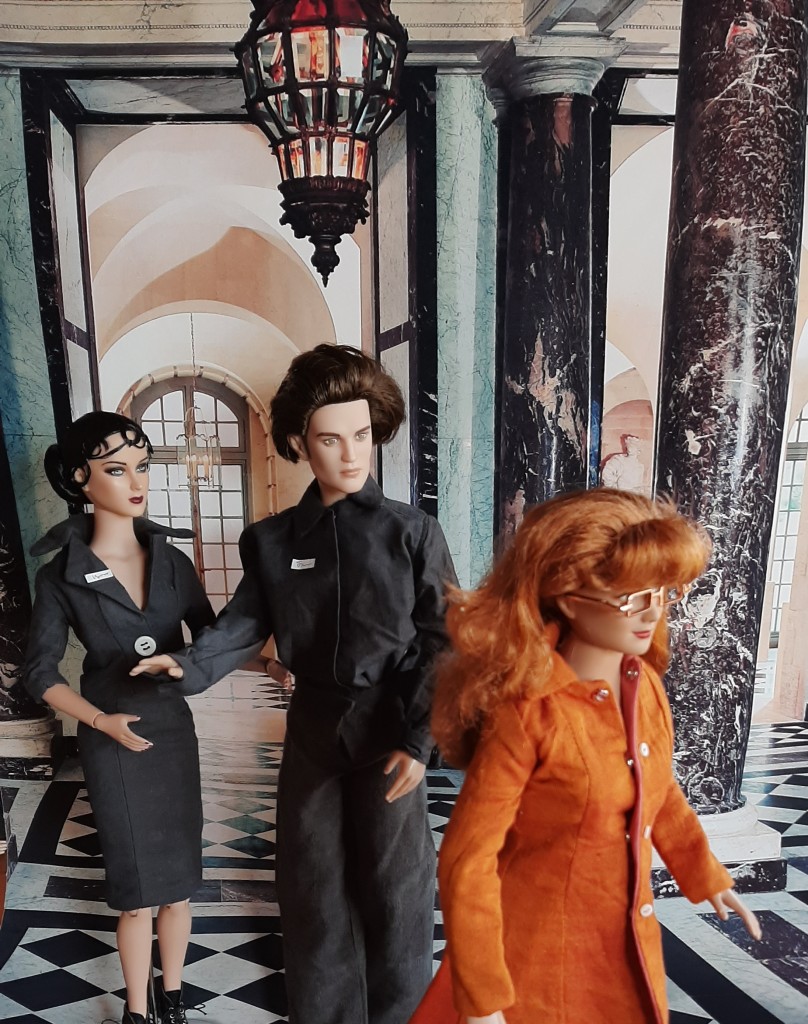 You feel a bit awkward? So you leave the room, pass the hall to get to another section…But there are steps behind you…And you still feel the hostile eyes in your back!
You search for shelter at the Egyptians department….Only to find some more trouble waiting there for you!
Now you have to deal with four of them. They watch your every move, don´t let you go out of their sight for just a moment!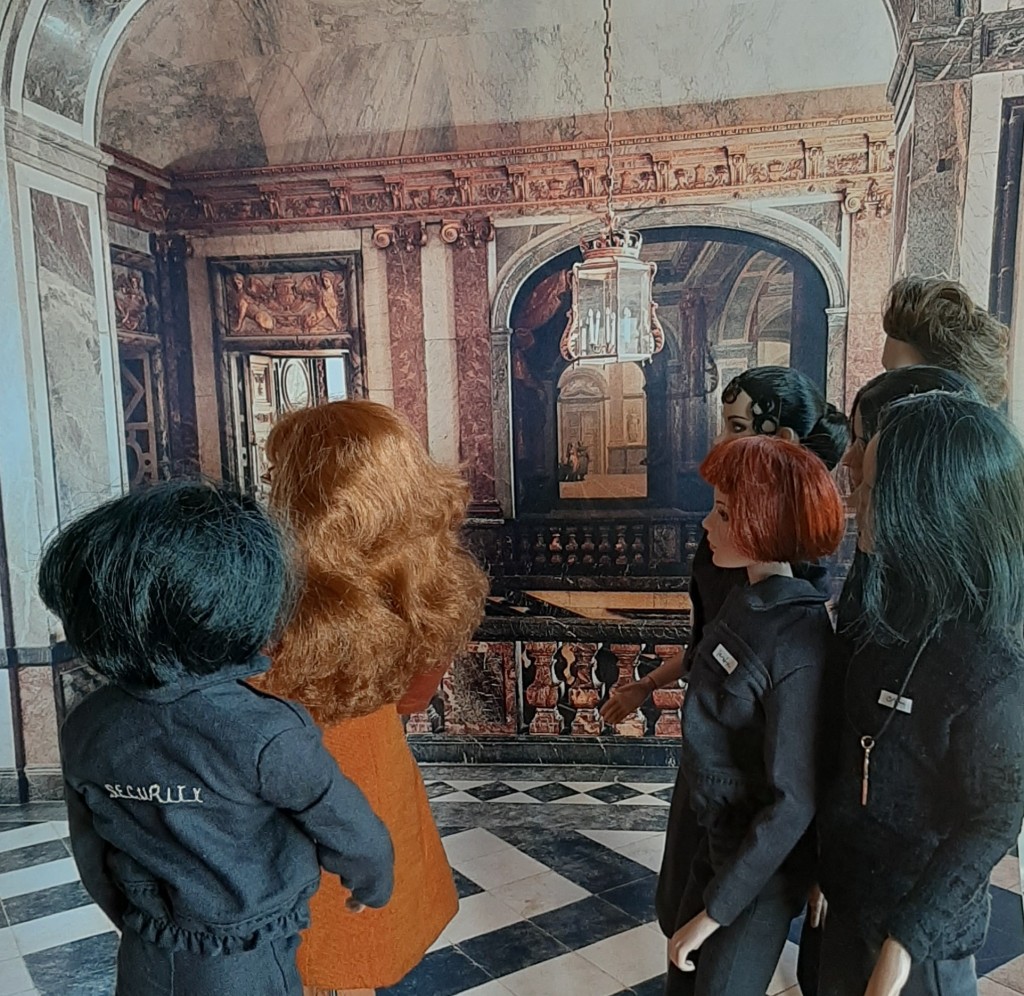 You pass another hallway, entering the stairs to the lower level, but the eyes still follow you. More of them have crept from the dark corners of the corridors, to join the haunting crowd.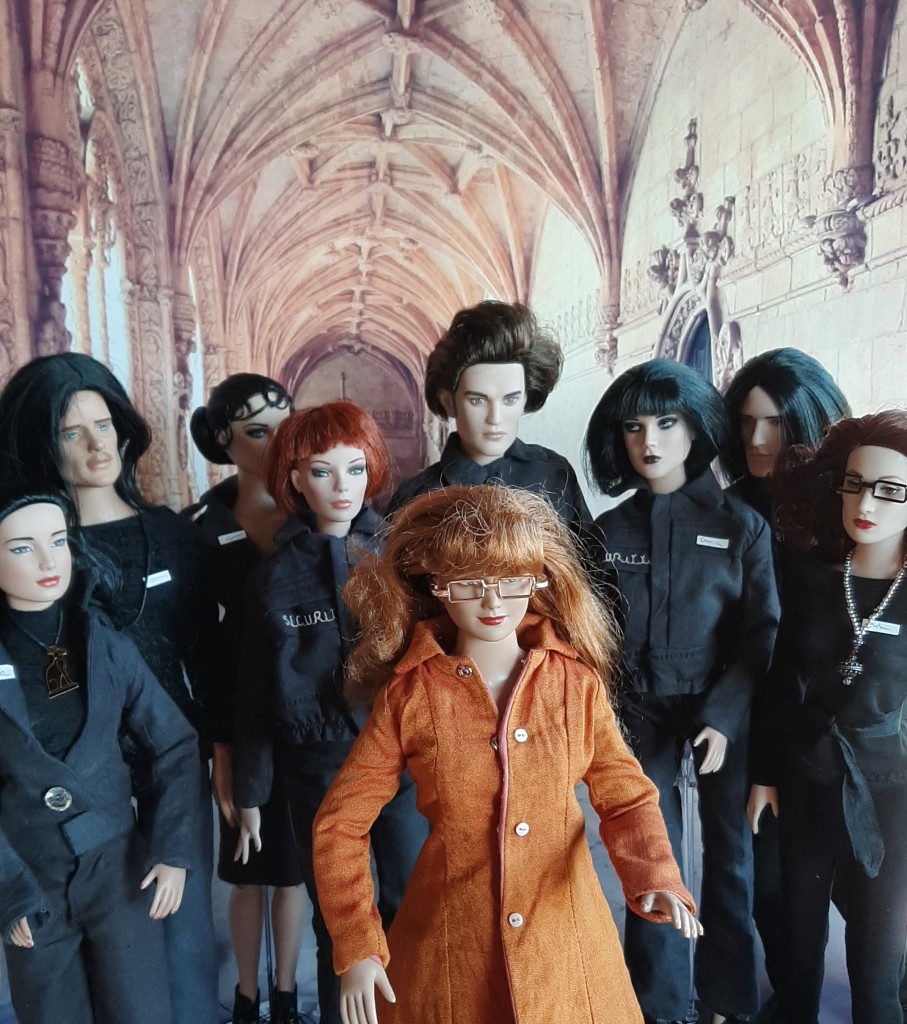 You walk faster, try to escape, your heart sounds like a drum…But there´s no chance! They´re like shadows, waiting until you pass and then start to follow, driven by a silent command.
You can hear their footsteps close behind you, but you´re too afraid to turn and face the chasers, because you know: There will be some more of them!
And if you stop, their steps will stop as well…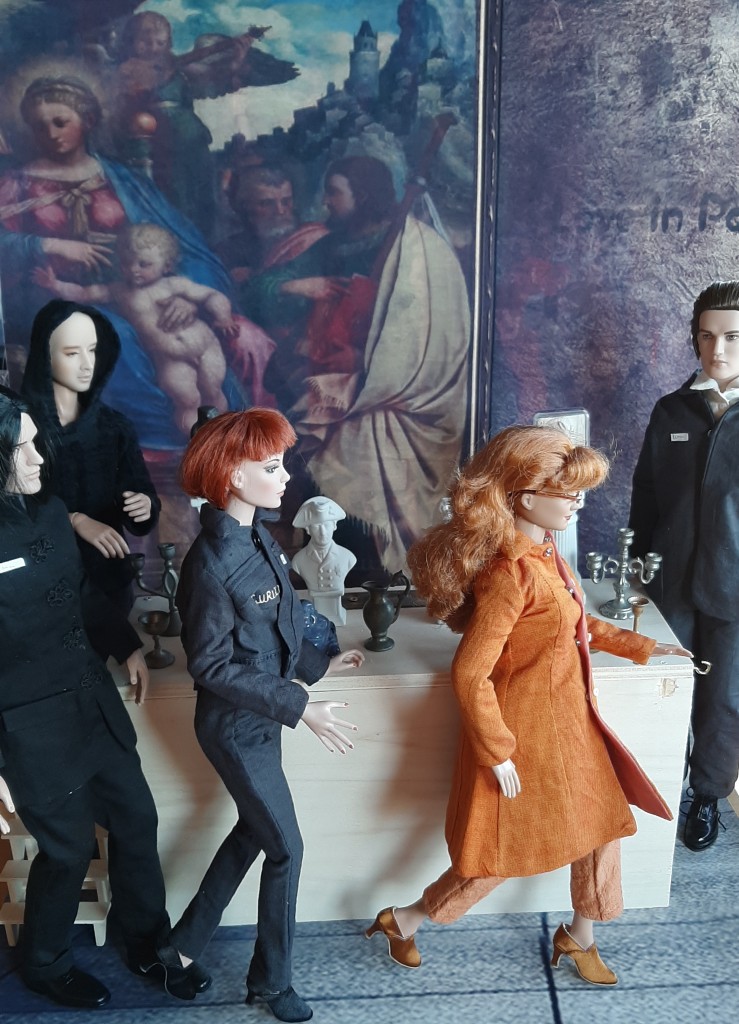 Panic is flooding your system. You start to run. Another hall, some more shadows lurking and joyning the black crowd behind you!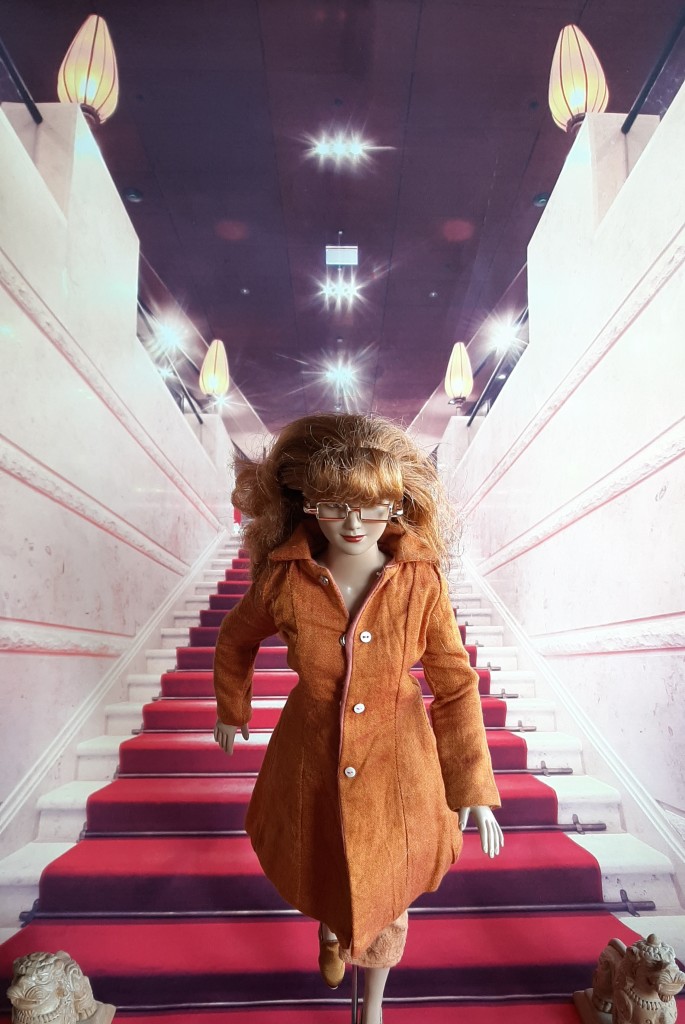 Suddenly the sound of the footsteps stop. Did they let you escape? You don´t care for the reasons! All you want right now, is to leave the museum. You chase down the stairs, desparately try to find the exit, but every door you pass, is locked.
The only possible entrance leads you to a the museums cellar and you soon realize, that you´ve been herded there.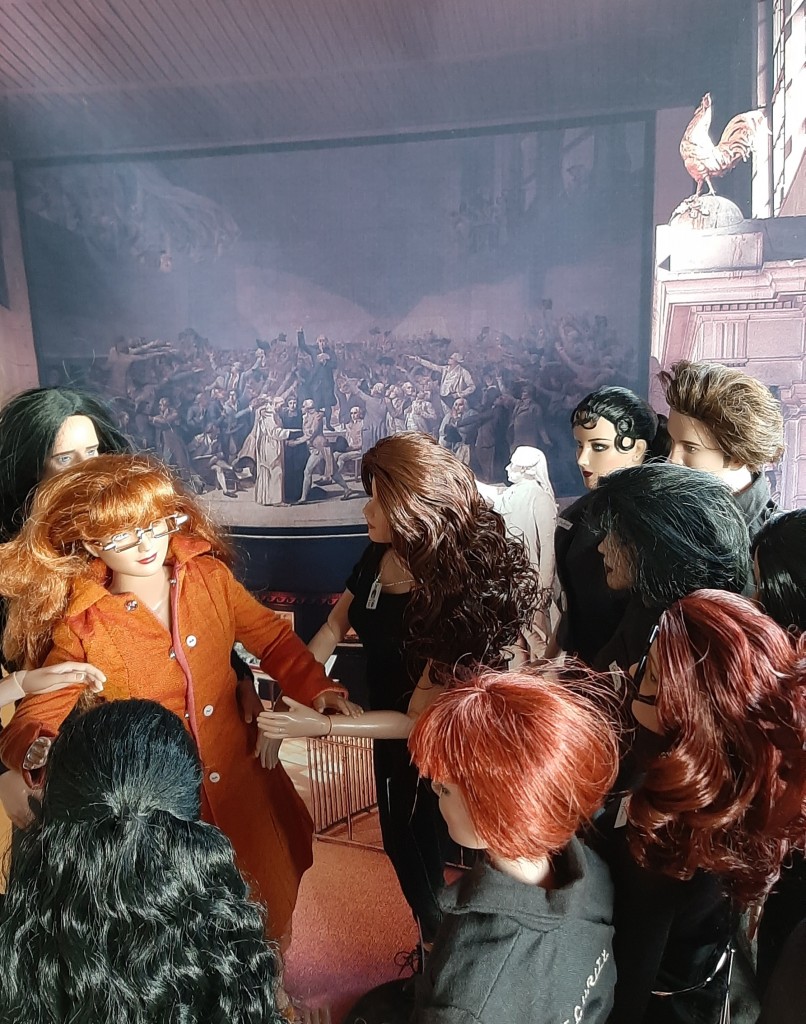 They wait for you down there, try to catch you…But you luckily escape and run to another room, still looking for a way out!
But do you think, they let you get away that easy?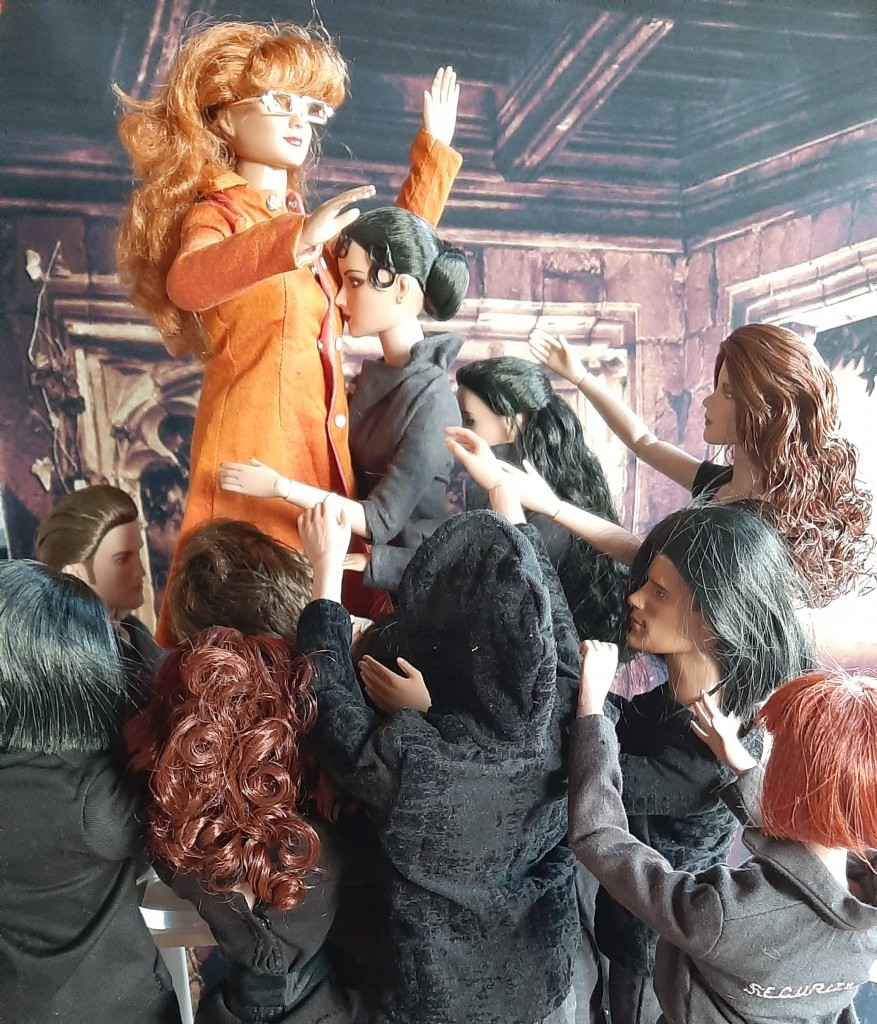 Another room, deeper in the old building´s dungeons. They´re waiting for you in the dark!  You climb up a platform, but this time, you can´t escape.
They drag you down like an animal….You lose balance… the feeling of suffocation grows stronger….And then….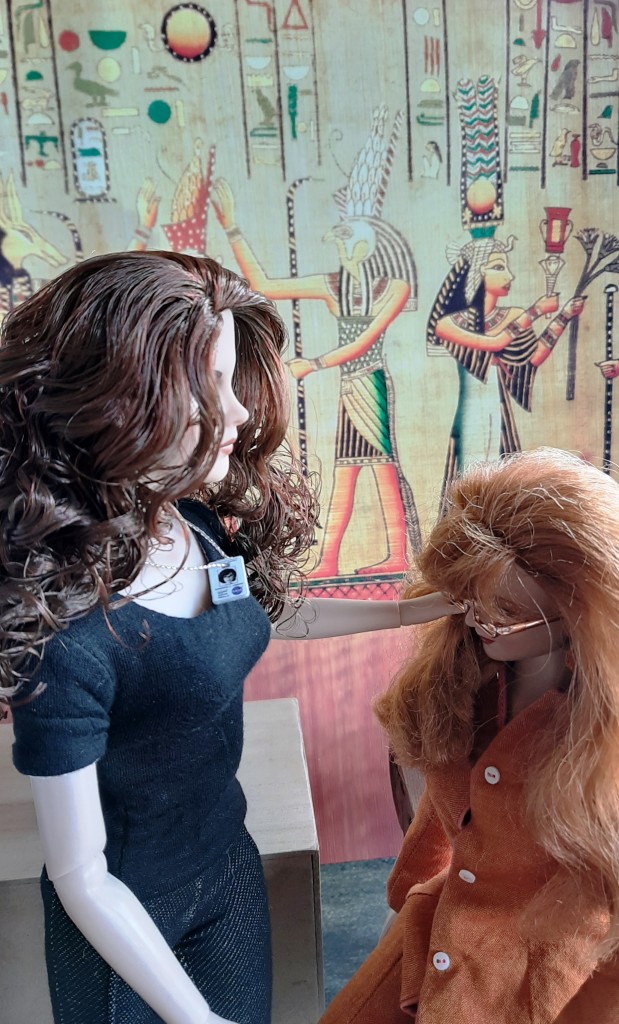 "Excuse me, madame…"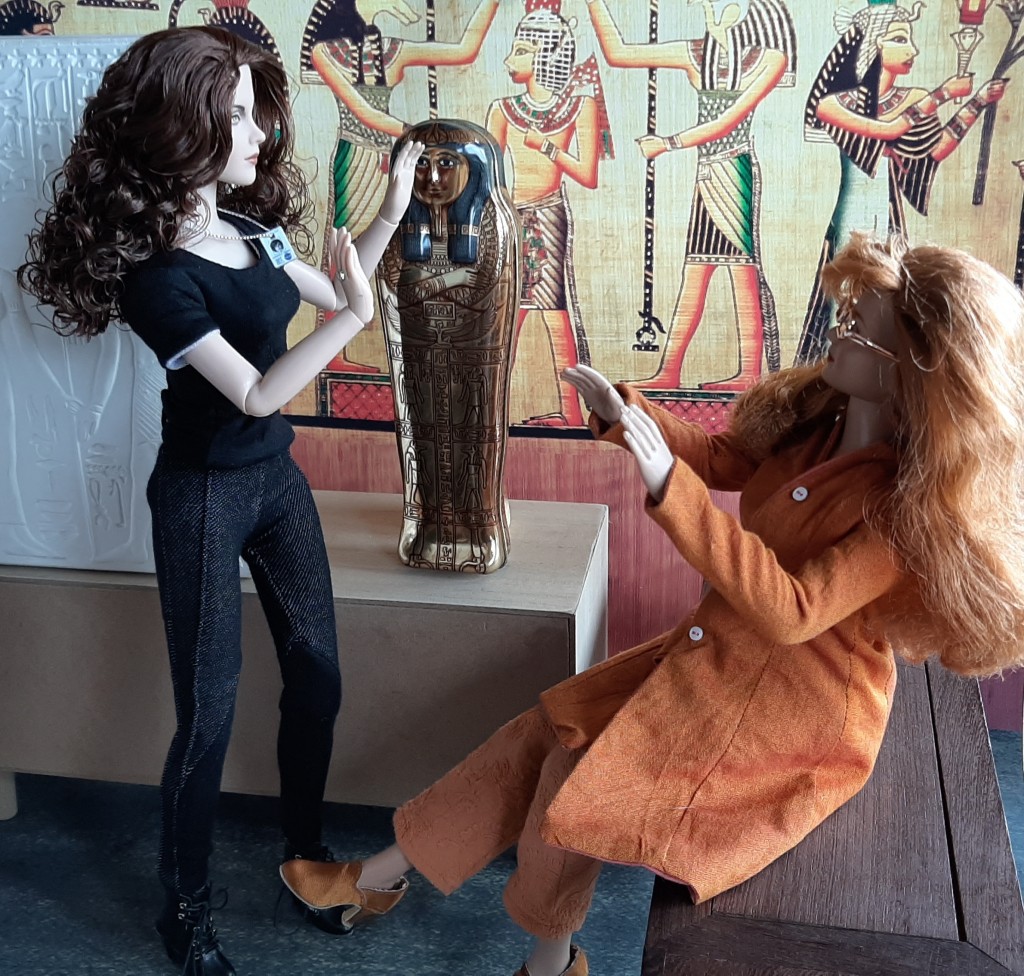 "NO! LET ME GO! TAKE YOUR HANDS OFF ME!"
"…Sorry…I didn´t mean to frighten you…We´re closing in 10 minutes and you have to leave the museum now!"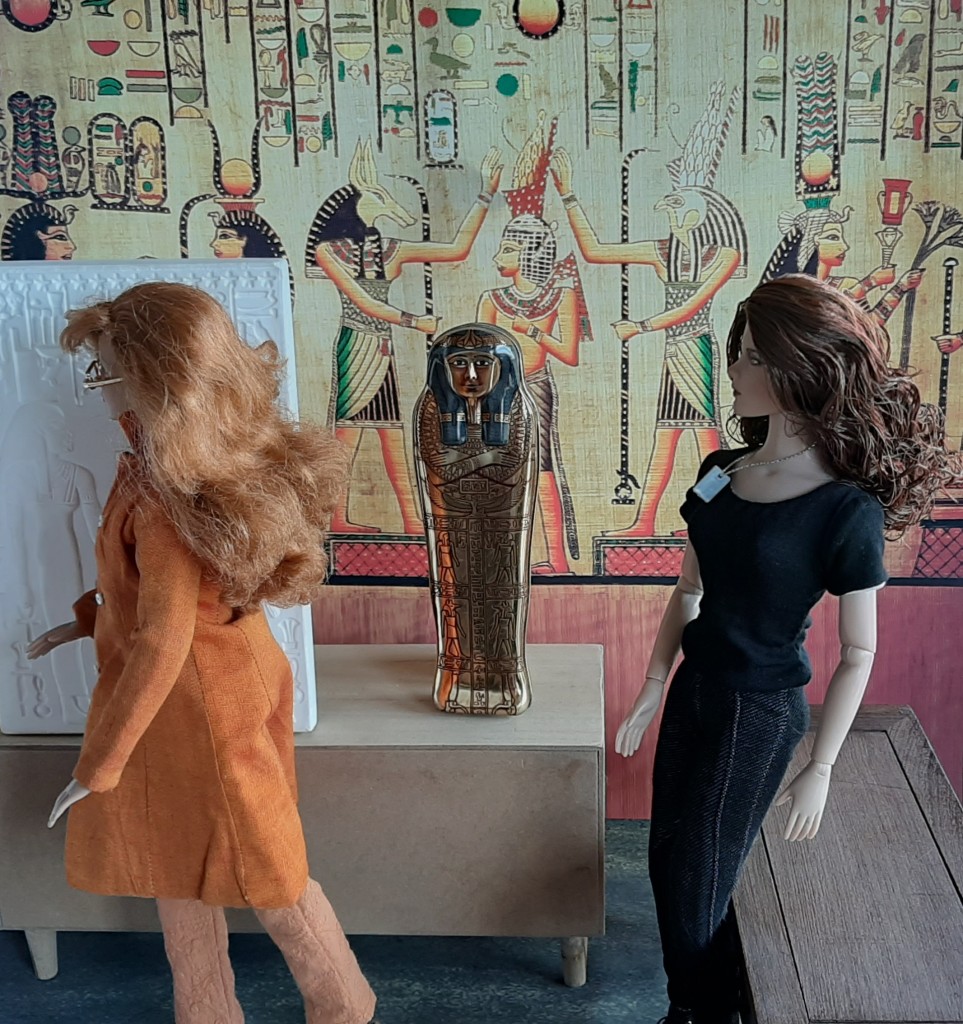 So it was just a nightmare…One should never fall asleep in a room full of  cold-eyed statues and mumies! You leave and a few minutes later, you´re out in the open with the towns buildings, crowded places, birds singing and the wind whispering in the park trees… It was just a bad dream…Everything´s alright….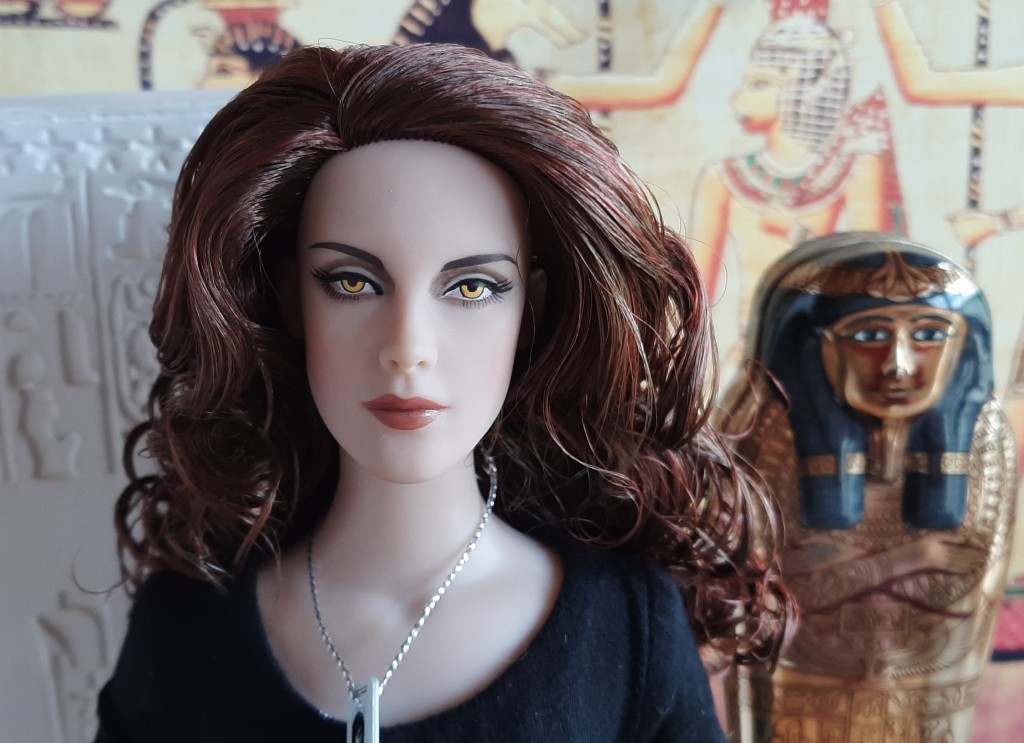 But is it? Is it real…….?
Working with narrow backdrops and 13 dolls at the same time, was a nightmare of its own.
I had to use a few stands, because some of the dolls always tipped the other ones over in a domino-effect. If you look close, you can see parts of the stands in some scenes…
Another problem wasn´t that easy to solve…A backdrop, hanging from a stand is a great pleasure to every cat in the room….And if there is more than one…Some scratches and little holes in the fabric from cat´s teeth are the result. Also stranges "bows" and uneven spots in the background of the scenes, where cat´s paws tried to explore the secrets behind the curtain, while you try to shoot…
Some dolls did a great job. I never knew, how CREEPY Brother Dreary can be, if you place him in the background and my Cullen twins and Bella were absolutely perfect!
Biggest surprise was Lee. Without a wig and in a black hood, he really looks weird!